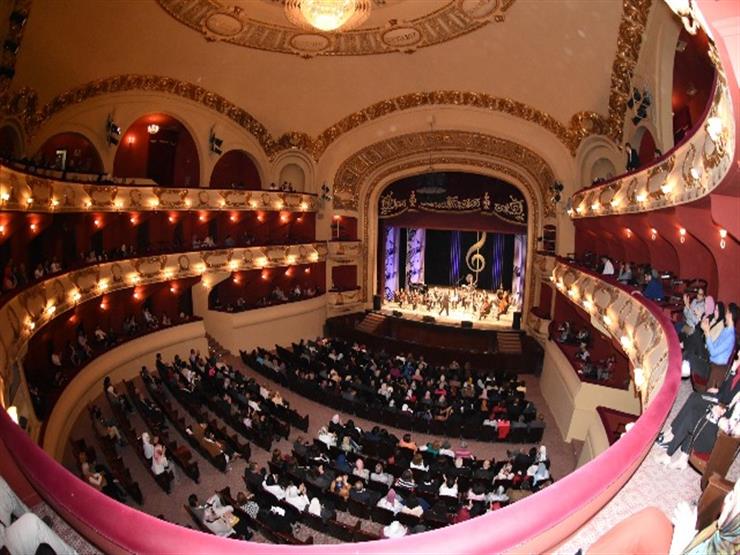 Egypt's Alexandria Opera House on Saturday held its first concert following the end of the nearly four-month-long lockdown due to the coronavirus outbreak.
The Alexandrian Orchestra, led by Maestro Ehab Abdel Ghafar and with the participation of Qanun player Afaf Shoukry, performed in the Opera's Sayed Darwish Theater.
Opera House staff installed sterilization gates and thermal detectors to measure the audience's body temperatures before they entered the concert hall.
The Opera also sold only 25 percent of available seats, following the Egyptian Cabinet's precautionary measures to avoid close social interaction and to stop the spread of coronavirus.
The Opera pointed out that tickets for future events are now available on its website.
Egypt imposed new precautionary measures on June 27. The measures include reopening restaurants and cafes at only 25 percent capacity, as a first step toward gradually reopening.
Shisha smoking remains banned, while hotels are reopened at 50 percent occupancy rates.
Shops and commercial malls must close at 9 pm, while restaurants and cafes have to close at 10 pm.
Places of heavy congestion, such as parks and beaches, remain closed for a temporary period. Mass transportation operates from 9 am until midnight.
Houses of worship are reopen for daily rituals, with precautionary measures like closing toilets and affiliated halls, but weekly collective rituals such as Friday mosque prayers and Sunday church prayers remain suspended.
Clubs and youth centers are reopened for sports practice with a capacity rate of 25 percent.
Cultural facilities and cinemas are reopened at 25 percent capacity.
Edited translation from Al-Masry Al-Youm