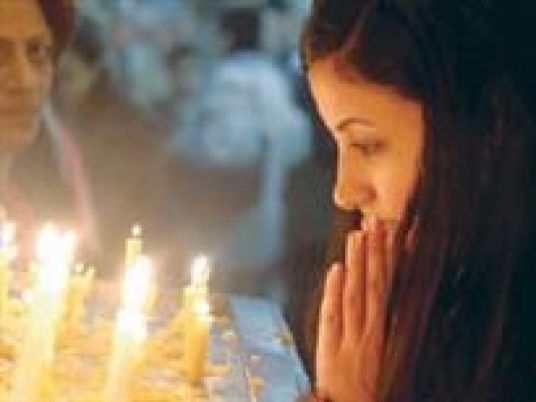 Bishop Royce Morcos, secretary general of the Cathedral of the Coptic Orthodox Church of Alexandria, said the church of the Two Saints in Sidi Bishr area, Alexandria, has completed the necessary arrangements to hold the sixth anniversary of the bombing of the Two Saints church in 2011, where 21 people died and 120 others were injured.
The church will mark the anniversary on December 29, 30 and 31.
Spiritual sermons and divine Masses are prepared for the three days, as well as liturgy involving Anba Bavly, general supervisor of the churches of al-Montazah area; and Father Maqar Fawzi, pastor of the Church of the Two Saints; other fathers and priests of the church; as well as the families of the victims, Morcos told Al-Masry Al-Youm.
If the security services had been able to arrest those accused in the 2011 bombing of the Two Saints church, the Abbassiya (Saint Mark's) cathedral bombing yesterday would not have occurred, said the lawyer of the victims, Joseph Malak, adding that both incidents occurred in the exact same way and might have been schemed by the same group.
He criticized negligence regarding Coptic issues, that affect Egyptian national security.
Edited translation from Al-Masry Al-Youm