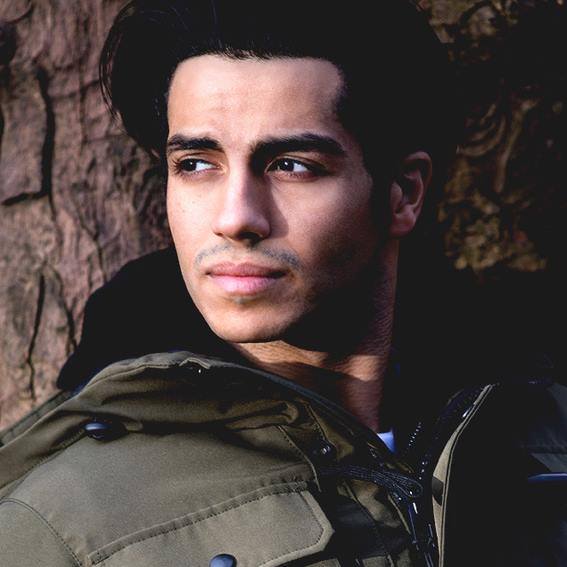 Mena Massoud, the Egyptian-Canadian star of Disney's Aladdin (2019), is set to be an ambassador for the "Speak Egyptian" initiative organized by the ministry of migration, according to a statement issued by Egyptian Minister of State for Migration and Egyptian Affairs Abroad Nabila Makram on Wednesday, September 18.
The initiative was launched earlier by Makram, aiming to protect the Arab identity of Egyptians living abroad, particularly of Arab children. The program is based on teaching the Egyptian Arabic dialect to show Egyptians the vitality of speech in their mother tongue.
Egyptian TV presenter Sanaa Mansour previously said that the program is crucial because it deals with the serious problem of Egyptian children substituting Arabic language with others.
In a meeting with the international star, who is currently visiting Egypt to attend the El Gouna Film Festival (GFF), which runs until September 27, Makram expressed her pride and happiness in Massoud's cinematic achievements. She further highlighted the actor's commitment to speaking Arabic.
Makram applauded Massoud's accomplishments as an international artist who represents Egypt well on a global scale. The minister praised Massoud's devotion to the Arabic language and wished him the best in his acting career.
Makram previously commented on Massoud's highly awaited attendance, saying that Massoud's participation comes thanks to communication with expatriates abroad, especially those from second and third generations.
Massoud previously filmed a behind-the-scenes video for his Egyptian fans, showing a band playing authentic Arabic Egyptian music by the legendary Abdel Halim Hafez. In the video, Massoud sings in Arabic as he dances with the crew.
He also filmed another video right before the movie's release, saying, "Egypt, this one's for you!"
"I am excited for you to see the film Aladdin that is produced by Disney. I am proud to be part of this film and I hope you love it as much as I do and you enjoy it as I much as I did filming it," he said in the video.
Cheering "Tahya Masr" (Long Live Egypt), Massoud showed his respect towards Egypt and the Arab community as he greeted these communities during the holy month of Ramadan, saying "Ramadan Kareem" during a press conference in Jordan.
Co-founder of the GFF Amr Mansi also expressed his excitement for Massoud's expected attendance, saying "The festival's management will spare no effort to build bridges of communication with the stars of international cinema in general, and those of Egyptian origin in particular, attracting them to participate in the GFF, which we strive to present in the best possible way."
Massoud previously featured in films such as "What Happens Next" (2011), "Ordinary Days" (2017), "Final Exam" (2017), "Let's Rap" (2015) and more.
He was born in Cairo to Egyptian Coptic-Christian parents, then immigrated to Canada before moving to Los Angeles in 2017.
Massoud and Egyptian-American actor Rami Malek were nominated for the Teen Choice Awards. Massoud was nominated for his famed role in Aladdin, competing in the category "Choice Sci-Fi/Fantasy Movie Actor" along with other prominent actors including Will Smith, also featured in Aladdin, James McAvoy from "Dark Phoenix" (2019), Jason Momoa from "Aquaman" (2018), Lin-Manuel Miranda from "Mary Poppins Returns" (2018) and Zachary Levi from "Shazam!" (2019), Variety reported.
Directed by Guy Ritchie, "Aladdin" (2019) is a re-adaptation of Disney's acclaimed 1992 animated film, which in turn is based on the fairytale. The remake features inventive special effects and magical, attractive colors inspiring audiences new and old across the world.