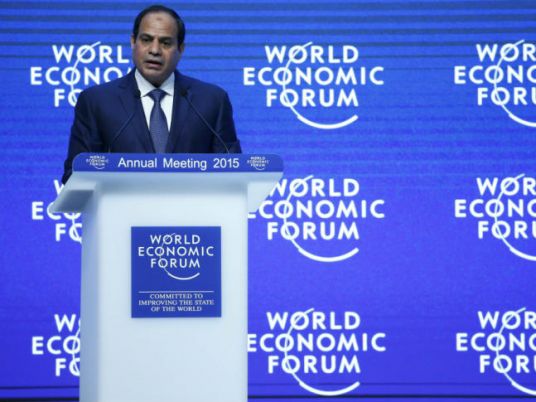 President Abdel Fattah Al-Sisi will take part in the 24th session of the African Union (AU) Summit, which will be held in the Ethiopian capital of Addis Ababa.
Sisi's visit to Ethiopia is his first after he took over as President.
While in Ethiopia, President Sisi will have a series of intensive meetings with the leaders of the African states on means of boosting relations and coordinating stances as regards the main topics of the summit agenda.
The Foreign Ministry Spokesman Ambassador Badr Abdel Aati said Foreign Minister Sameh Shoukry, who arrived in the Addis Ababa yesterday, met a number of the African Foreign Ministers on the sidelines of the ministerial meeting which is preparing for the AU Summit.
They have consultations on the regional files with the aim of boosting the joint African action.
In this context, Shoukry met his Liberian counterpart to discuss means of developing bilateral relations.
Addressing the inaugural session of the AU Executive Council, the Chairperson of the AU Commission Nkosazana Zuma called for putting an end to extremism and terrorism, referring to Boko Haram gangs whose acts have been extended to abducting women and children in East and Central Africa.
She called for investing in youth and education with the aim of combating the risks of terrorism in Africa.