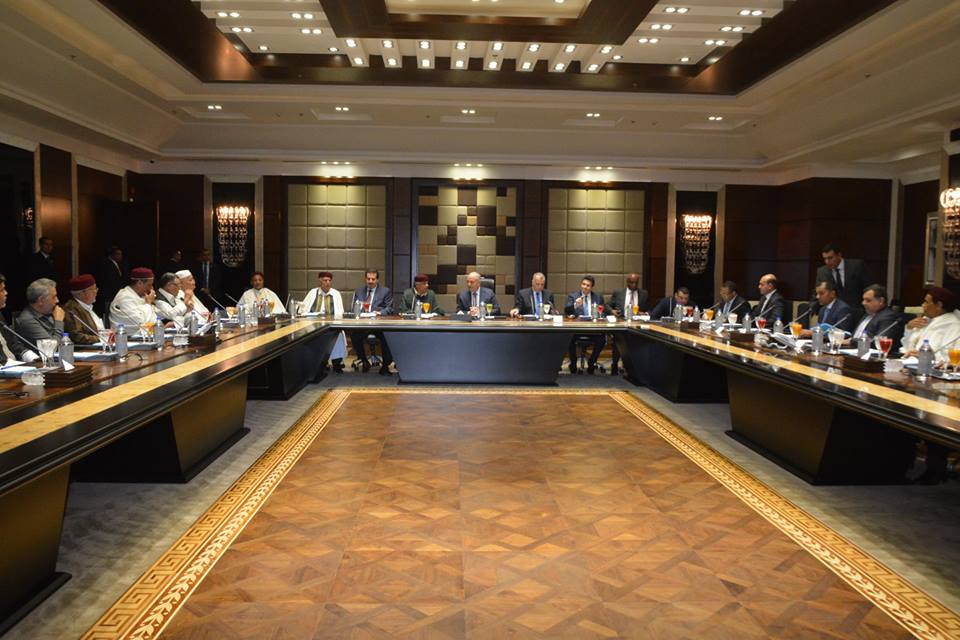 In a meeting with Algerian Minister of Foreign Affairs Abd al-Qader Messahel on Wednesday, President Abd al-Fattah al-Sisi underlined the importance of intensive consultation with Libya.
Egypt, Sudan, Tunisia, Algeria, Chad and Niger should reinforce their efforts to support the Libyan national institutions and preserve the unity of Libyan state, al-Sisi said in the meeting.
Presidential Spokesperson Alaa Youssef stated that Egypt and Algeria are co-ordaining intensively to find a political solution for the Libyan crisis and combat terrorism.
The Egyptian Committee on Libya, headed by the Egyptian Armed Forces' Chief of Staff Lieutenant General Hegazi, met two Libyan delegations from Barqah and Misurata this week.
Hegazi discussed with each delegation ways to bridge the division between the Libyan parties and achieve national reconciliation.
Both delegations agreed to the proposals and agreed to the consultations, considering them a
primary step to consolidate co-existence and put an end to the state of polarization in Libya.
Edited translation from Al-Masry Al-Youm