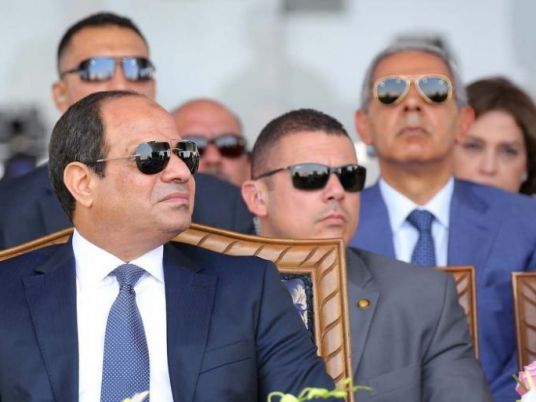 In Wednesday's speech, marking the birth date of the Prophet Muhammad, President Abdel Fattah al-Sisi instructed the Egyptian Armed Forces' chief of staff to use all available force to restore peace in the battle-weary Sinai Peninsula, setting an explicit deadline of three months.
The newly-hired chief of staff for the armed forces, Mohamed Faried Hegazi, was addressed directly by Sisi in his speech, "You are assigned to restore peace and security inside Sinai in three months, the Egyptian Armed and Police forces are responsible for achieving this target."
Sisi emphasized that the enemy Egypt is facing in this war seeks the destruction of state institutions and wants to prevent progress, therefore all available force must be employed to eliminate the presence of militants in Sinai.
Sisi's instructions come in the aftermath of the deadliest militant attack in recent Egyptian history, as an unknown militant group targeted worshipers gathered for Friday prayers at Al-Rawda mosque, in the North Sinai city of Beir al-Abd, killing 310 people, including 27 children, and injuring 128 more.
After prosecutors investigated the scene of the massacre on Saturday, the country's top prosecutor, Nabil Sadek, stated that there were between 25 to 30 militants involved in the onslaught, and revealed that they carried the flag of the Islamic State group.
The militants detonated a bomb and opened fire on fleeing worshipers from the mosque's 12 windows. They used five four-wheel drive vehicles and set fire to seven additional vehicles belonging to local residents.
Survivors of the attack testified to the prosecutor, saying that perpetrators sported a military-like attire, some of them were masked while others were not, and they carried a black flag which read: "There is no god but God. Muhammad is the messenger of God."