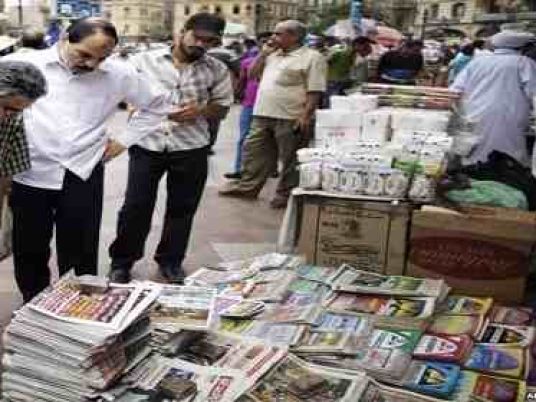 Reporters at independent daily Al-Shorouk have threatened an all-out strike starting Sunday if the newspaper's board fails to disburse their delayed salaries by Wednesday.
Board manager Ibrahim al-Moallem has called for a meeting with section heads on Wednesday to discuss the consequences of the latest developments.
Independent newspapers Al-Shorouk, Al-Masry Al-Youm, Youm 7 and Al-Watan, have all have been struck with financial troubles as their advertising agent, Promomedia, owned by businessman Ihab Talaat, failed to deliver millions in advertisements revenues on time.
Al-Masry Al-Youm said Saturday it had terminated its contract with the company following a seven-month delay in disbursing its revenues from ads worth LE37.5 million.
Al-Watan had also sent Promomedia a warning after it found out that the checks it had received from the company could not be cashed due to insufficient funds.
Youm 7 had also urged Promomedia to hasten with fulfilling its financial obligations.
The crisis extends even further to state-run al-Ahram newspaper, which has taken legal measures against the company over bad checks.
The Al-Hayat satellite TV channel was also impacted in dealings with Promomedia, forced to lay off 40 workers due to a liquidity crisis. ONTV, another satellite channel, had to reduce salaries due to a similar situation.
Edited translation from Al-Masry Al-Youm