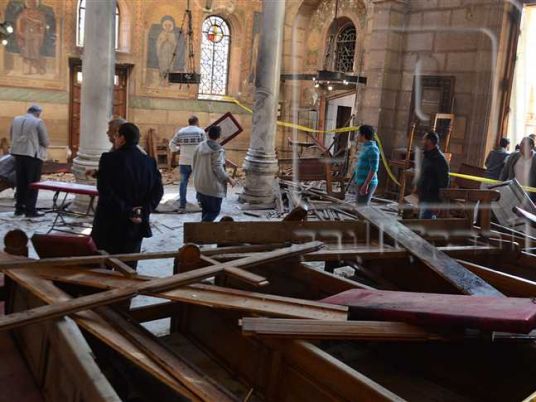 Al-Masry Al-Youm employees have declared they will donate 25 percent of their salaries to the victims of the blast that took place on Sunday at the Coptic Cathedral, leaving 25 killed and 53 injured.
The organization also expressed its readiness to contribute in the restoration of the church, indicating coordination with The Egyptian Family House and the church to inform them about details of the initiative and help them give the donations to the families of the victims and injured.
Meanwhile, Priest Armia, the pope's secretary and the deputy secretary general of the Egyptian Family House, welcomed the initiative and described it as 'a good human initiative'.
Bishop Boulos Haleem, official spokesperson of the church, said "the best initiatives are those that express the true human feelings and the goodness that desires to help."
He added that the initiative shows the real nature of Egyptians, Copts and Muslims.
Once the funeral mass is over, the church will start carrying out the initiative.
Amir Ramzy, Cairo Criminal Court president, praised the initiative and said the government and the newspaper together should carry out awareness campaigns against terrorism in order to give solutions to confront terrorism everywhere.
Edited translation from Al-Masry Al-Youm