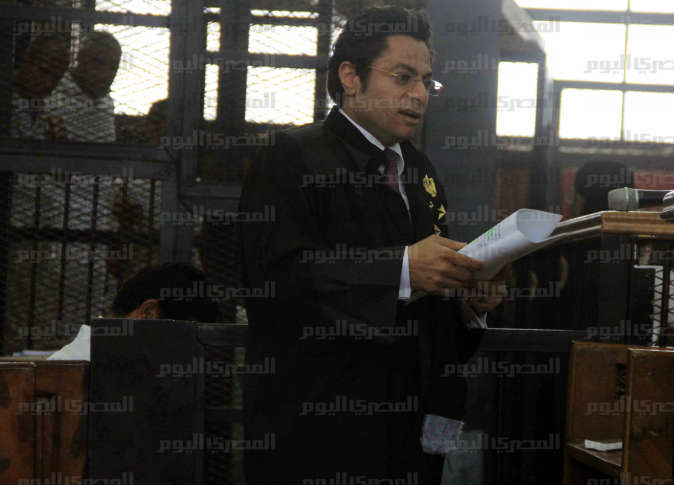 The Giza Criminal Court decided on Monday to postpone the trial of 20 Al Jazeera journalists in the case known as the "Marriott Cell" to 5 June to hear the prosecution's defense.
The case was nicknamed the Marriott Cell case after the hotel in which the journalists were residing in at the time of arrest.
The 20 Al Jazeera journalists in the case, eight of whom are being detained, including an Australian, have all been charged with joining a banned group that aims to disturb national security and sending videos to Al Jazeera English to broadcast abroad and tarnish the image of the Egyptian state.
The first witness from the Radio and Television Union (ERTU) said he was only assigned to check whether the seized videos had been tampered with but did not remember if they contained material that breached public peace or incited chaos.
He added that parts of the videos were re-edited which he had detailed in his report.
The second ERTU witness confirmed that the videos were re-edited, while the third said it was the prosecution that did so, as was contended by the defense in the meeting minutes.
The defense argued that the witnesses violated the oath when they declined to comment as to whether the material breached public peace or incited chaos and asked for them to be replaced.
The defendants are also charged with preventing state institutions from exercising their work, assaulting personal freedoms of citizens, harming national unity and social peace and endangering the safety and security of society.
In the new politically-polarized, post-Morsy Egypt, political figures and meda reports have shown little sympathy for the journalists, often describing them as "terrorists" from the Muslim Brotherhood.
Edited translation from Al-Masry Al-Youm