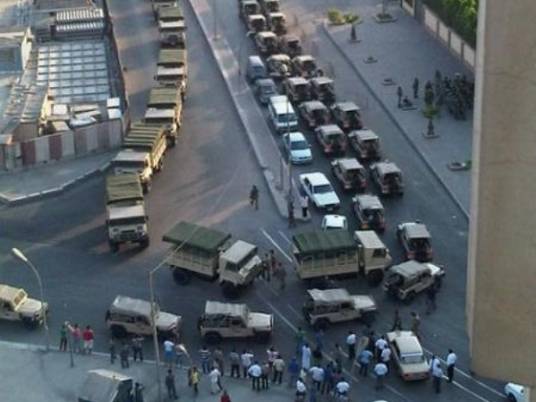 Al Jazeera is holding the Egyptian authorities responsible for the security of its staff after they were arrested late Wednesday.
The Qatari broadcasting network called on security forces to immediately release its media personnel.
Egyptian security forces stormed the Al Jazeera channel's offices and shut down its Arabic and English-language studios in Cairo, cutting broadcasts, said the website.
The channel claimed it had adhered to professional standards and journalistic codes of honour in its work.
Al Jazeera stressed that threatening conditions would not discourage its journalists and staff from carrying out their duty.
Al Jazeera staff had not stopped carrying out their duty despite the channel's offices being bombed by the U.S. army in the Afghan capital, Kabul, and the Iraqi capital, Baghdad, or offices being closed in capitals across the world, the channel stressed.