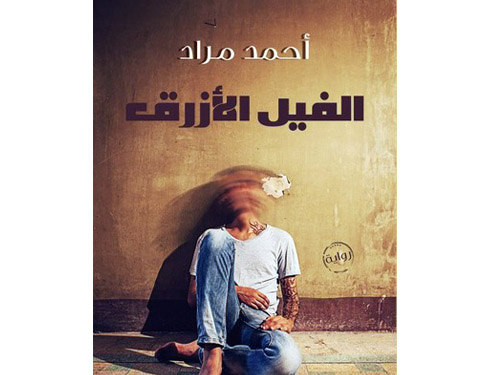 The Egyptian Modern Dance Theatre Company will take to the stage of Al-Gomhoreya Theatre delivering theatrical performance of the famous Egyptian author Ahmed Mourad's 2012 book "Al-Feel Al-Azraq" (The Blue Elephant).
"Al-Feel al-Azraq" is a rich literary work proved to be successful in achieving a difficult equation to balance, embracing a mix of crime, fiction and psychological thriller, taking readers into an intriguing experience. The author mainly delves into human psychology and mental disorders providing sketchy details and unexpected twists throughout the story.
The story recounts a psychiatrist Yehia who resumes his work at the Abbasseya Psychiatric Hospital in Cairo after losing his wife and little daughter in a car accident. Yehia finds himself in charge of diagnosing a mentally-ill murderer who turns out to be an old friend during college years.
The book was turned into a motion picture in 2014 starring Khaled al-Sawy, Karim Abdel Aziz and Nelly Karim. Both the book and the film have been highly acclaimed by audience and critics alike.
The performance will take place on April 15-17 at 8 pm.
Tickets are available at Al-Gomhoreya Theatre for LE25, LE35 and LE50.
Al-Gomhoreya Theatre is located on 12 Al-Gomhoreya Street, Abdeen, Cairo.