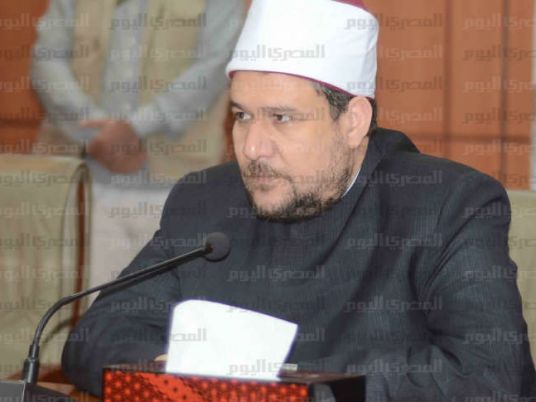 The Ministry of Endowments reopened on Tuesday Al-Fatah mosque in central Cairo after a year of closure following the security breakup of a sit-in by supporters of former president Mohamed Morsy inside it on August 2013.
Director of the ministry's Cairo department, Sheikh Gaber Tayea, told Al-Masry Al-Youm that Minister Mohamed Mokhtar Gomaa ordered prayers to be held again after renovations were finished. He added that the directives by the ministry disallow unjustified gatherings inside the mosque or the use of any political slogans.
A criminal court is currently considering the case against 494 supporters of the Muslim Brotherhood and ousted president Morsy over charges of murder, violence, assaults on police and sabotage in the vicinity of the mosque, which left dozens of civilians and police officers dead.
The official added that all mosques shut down during the 2011 and 2013 uprisings will reopen as soon as renovations are completed.
Rabaa Al-Adaweya Mosque, which lies at the epicenter of protests loyal to Morsy, will most probably not open soon for security considerations, the officia added.
Edited translation from Al-Masry Al-Youm