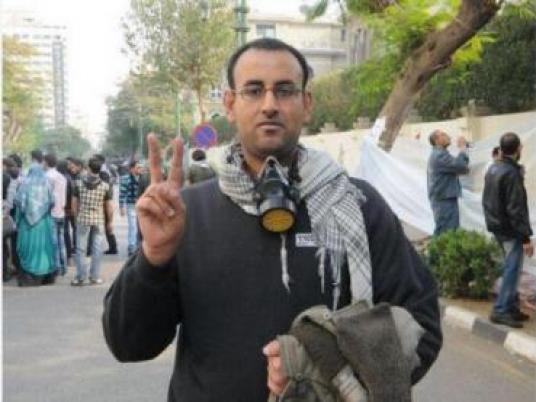 Al-Fagr newspaper photojournalist Al-Husseini Abu Deif died Wednesday of injuries suffered while he was covering the clashes outside the presidential palace last week.
Abu Deif was taken to Al-Zahraa Hospital last Wednesday after being shot in the head while filming fighting between President Mohamed Morsy's supporters and opposition protesters. Al-Ahram newspaper reported last week that the 33-year-old was shot from about 2 meters away. Birdshot pellets fractured his skull, according to the hospital's medical report.
He was later transferred to Qasr al-Aini Hospital in a coma.
His death was announced Wednesday afternoon on Facebook by Abeer al-Saady, a member of the Journalists Syndicate council.
The liberal Popular Current Party blamed Morsy and the Muslim Brotherhood for his death and vowed to hold the perpetrators accountable, saying, "They gave orders to their members to attack with weapons the peaceful protesters who were expressing their opinions."