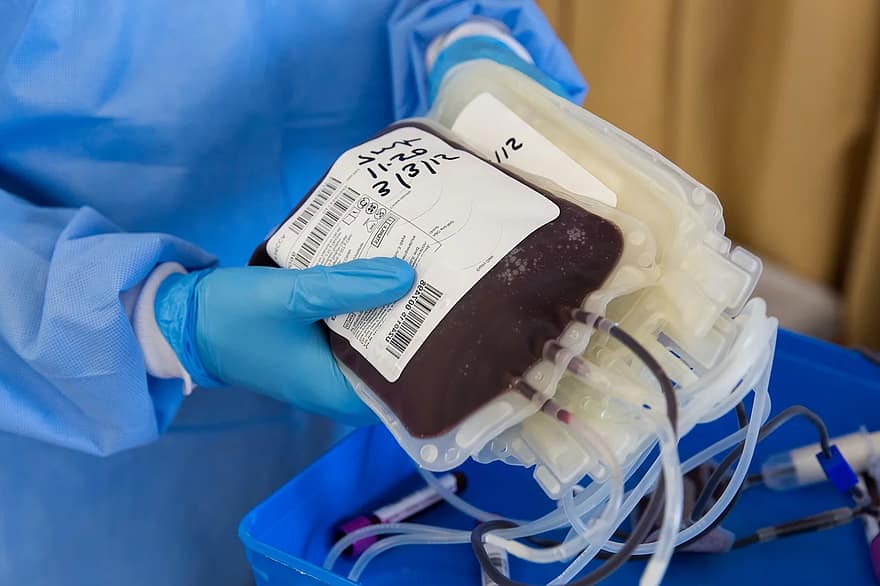 Al-Azhar's Fatwa Global Center on Monday issued a statement warning coronavirus recoverees that selling their plasma for profit is forbidden in Islam.
The statement followed in response to claims circulating across social media that a bag of plasma from a recovered patient costs LE20,000 in the black market.
"As for the recovering person to sell his blood plasma, profiting from the pandemic, it is not permissible according to Islamic Sharia. The human body, with the flesh and blood it contains, belongs to the Allah the almighty, and it is not the property of the man, and no one has the right to sell what he does not own," the statement said.
The center added that the Prophet Muhammad explicitly forbade selling blood.
However, it stressed that donating blood to the National Blood Transfusion Center is not the same as selling plasma, as blood banks are essential for medication and treatment.
What is forbidden is trading in the pain of the people, exaggerating the price of blood and profiting from disease and poverty.
Azhar called this the most insidious types of trade, in opposition to religion and generosity.
Egypt said on Friday that its therapy trial for injecting coronavirus patients with plasma taken from recovered cases has been a success.
Minister of Health and Population Hala Zayed implored those recovering from the coronavirus to go to the nearest blood transfusion center affiliated to the National Blood Transfusion Services of the Ministry of Health and Population 14 days after their recovery to donate their plasma.
The ministry said that plasma from recovered patients could be injected to up to two seriously ill patients.
Egypt on Monday confirmed 1,365 new coronavirus cases, bringing the country's number of confirmed total cases so far to 35,444.
The total number of COVID-19 deaths has now reached 1,271 nationwide, after announcing 34 deaths.
The newly infected cases are all Egyptian nationals, Health Ministry Spokesperson Khaled Megahed said, adding that the total number of fully-recovered cases rose to 9,375, all of whom have been discharged from isolation hospitals.
Around 414 left quarantine on Monday.