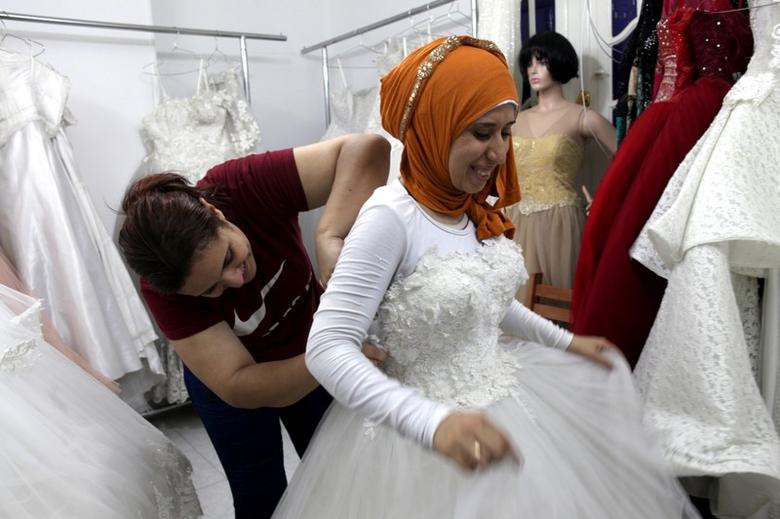 Professor of Islamic Thought and Philosophy at Al-Azhar University Amna Nosseir says her statement about Muslim women marrying non-Muslims was misunderstood said on Wednesday that her previous statements about the marriage of Muslim women of non-Muslims were misunderstood.
She confirmed that the marriage of a Muslim woman to a non-Muslim is prohibited under Islam.
Nosseir clarified, in an interview with journalist Wael al-Ibrashy on Egypt's "The Ninth" program, that there is no conclusive religious text on the marriage of a Muslim woman to a non-Muslim.
She denied saying that Muslim women could marry non-Muslims.
Nosseir blamed social media for the confusion and said that her words were twisted.
She added that her previous statement had come in response to a specific question about the existence of a Quran text prohibiting the marriage of a Muslim woman to a Christian or Jewish man.
Accordingly, she categorically affirmed her stance on the issue, saying it is important that children are not confused between the faith of their Muslim mother and the faith of their father, whether Christian or Jew.
Marriage to a polytheist is absolutely forbidden, as it is written in the Quran, she added.
Nosseir stressed the importance of the renewal of religious discourse, and the need to diligently study emerging jurisprudential issues on which the Quran is not explicit.
The professor had triggered a public outcry on Tuesday, when during an interview with Al-Hadath Al-Youm, she said, "there is no text in Islamic Sharia (law) that prevents a Muslim woman from marrying a follower of other Abrahamic religions (Christianity or Judaism)."
Nosseir went on to say: "In such a case, he [the husband] does the same as a Muslim man when he marries a Christian or a Jew, he does not force her [the wife] to change her religion, does not prevent her from her mosque, does not deprive her of her Quran and does not prevent her from performing her prayers."
Edited translation from Al-Masry Al-Youm
Photo: Nadia Mohammad Salem tries on a wedding dress in Cairo, Egypt October 2, 2018. Picture taken October 2, 2018. REUTERS/Hayam Adel