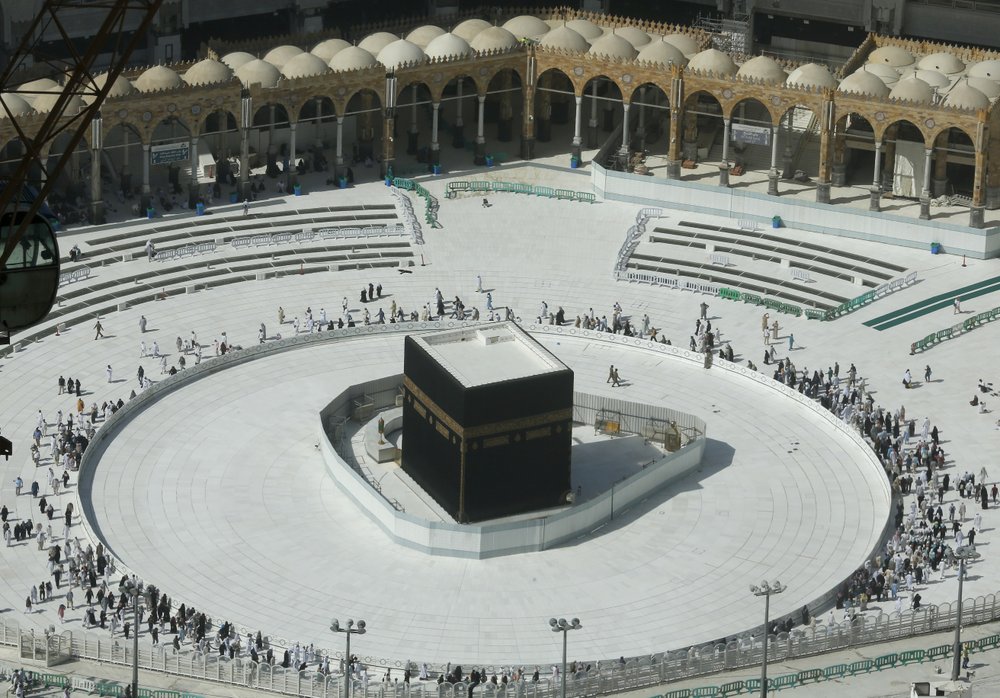 Al-Azhar, the Islamic world's top Sunni religious institution, praised an unprecedented decision by Saudi authorities on Monday to limit the number of pilgrims allowed to perform Hajj due to the coronavirus pandemic.
Azhar's Grand Sheikh Ahmed al-Tayyeb in a Monday statement hailed the move as wise and religiously guided, taking into account both the importance of the pilgrimage and the health of the pilgrims performing it.
Tayyeb said that this decision upholds the most important purpose of Sharia, which is to protect mankind. It also indicates how seriously Saudi Arabia's leadership takes the coronavirus, he noted, which is rapidly spreading and poses a threat to people's lives everywhere.
The Saudi Ministry of Hajj and Umrah announced that Hajj for this year will be performed only by a very limited number of pilgrims that already reside in Saudi Arabia.
The ministry explained that this move comes after the spread of the coronavirus to over 180 countries worldwide in accordance to the Saudi Ministry of Health's guidelines and Islamic teachings to safeguard human life.
This decision ensures that Hajj will be performed while observing all preventive measures and the necessary social distancing protocols to ensure that the faithful can safely perform their religious duties, it added.
Tayyeb also heaped praise for King Salman bin Abdulaziz Al Saud and Crown Prince Mohammed bin Salman bin Abdulaziz Al Saud for their efforts in safeguarding the health of pilgrims everywhere.
And Azhar affirmed its eagerness to permanently work alongside the Saudi Council of Senior Scholars and the Ministry of Islamic Affairs to benefit Muslims worldwide and tend to their needs.