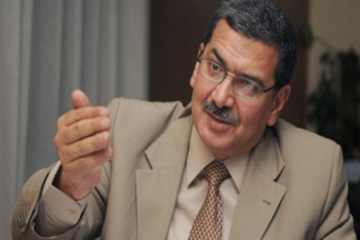 The general assembly of state-owned Al-Ahram newspaper has sacked chairman Mamdouh al-Wali, chief editor Abdel Nasser Salama, and the chief editor of Al-Ahram al-Masa'y, Mohmed Kharaga, who were appointed by the Shura Council during the rule of the toppled regime.
The assembly authorized the institution's general director to take over the chairman's responsibilities during the interim period, until the political situation becomes stable. It also assigned the managing editor of Al-Ahram Al-Masa'y to run the newspaper until a new chief editor is appointed.
For legal reasons, the assembly has decided to continue publishing the three men's names on the newspaper, although they will no longer have the right to represent it or speak on its behalf.
Al-Ahram journalists vowed to restore balance to the paper's editorial policy. They pledged to win back the paper's credibility and reputation for accuracy, and said they would be biased towards no one but the people.
They added that, in recent times, a "gap" had been created in the history of the Middle East's oldest newspaper, saying that, so long as the revolutionary spirit persists, those dark days are over.
Edited translation from MENA