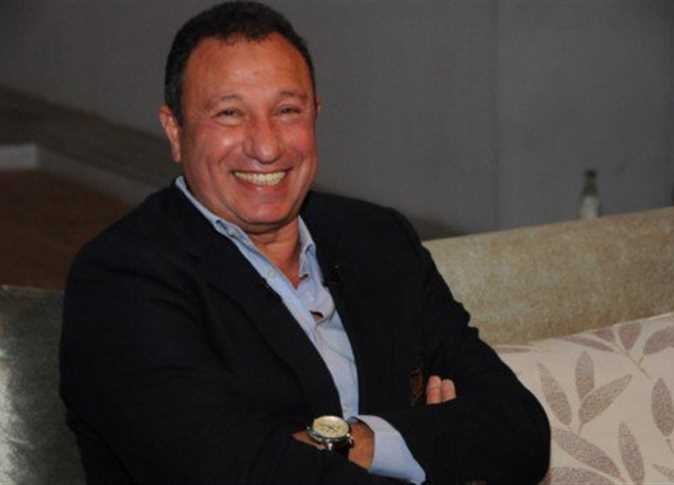 Mahmoud al-Khatib, Chairman of the Al-Ahly Club, asked the Minister of Youth and Sports Khaled Abdel Aziz to form a high-level financial committee to review funds donated by former Honorary President of the Club Turki al-Sheikh, and to ensure that the donations have been transferred to the club's bank accounts.
He also sent a letter to Abdel Aziz on Sunday afternoon requesting that the committee reviews how the funds were spent.
The Ministry of Sports is considering the Al-Ahly Club's request and will discuss during their next meeting what who will be selected for this committee.
On Friday, Sheikh apologized for a controversial statement he had previously issued which disclosed secrets of his time as Honorary President, along with revealing details of the period preceding the Al-Ahly Club's election.
His statement caused a great deal of confusion and outrage, with people strongly demanding on social media that Khatib give a speedy clarification.
In his Friday statement, Sheikh admitted that he paid LE 6 million to support Khatib in the election against his rival Mahmoud Taher, who was supported by Egyptian businessmen.
Sheikh also claimed in another statement on Sunday morning that players Ahmed Fathy and Abdallah al-Saeed, along with other workers at the club, had not yet received the full reward he dispatched two months ago.
During Sheikh's visit to Cairo in March, Khatib asked him to stop Ahmed Fathy and Abdallah al-Saeed from signing on with Zamalek Club. The two players told Sheikh that Khatib asked them to sign contracts without specified salaries. According to Sheikh, Khatib later backtracked, saying that Saeed will not play for Al-Ahly again.
Sheikh mentioned that Khatib asked him to bring Shennawy, who plays for Zamalek, to Al-Ahly. After Sheikh negotiated with Shennawy, Khatib backtracked on his request.
Zamalek Club Chief Mortada Mansour expressed his anger over the attempted deal, after which Sheikh promised to back Zamalek Club's deal with Hamdy al-Naqaz, said the statement.
Sheikh also stated that he backed Al-Ahly Club with LE 260 million in five months.
Edited Translation from Al-Masry Al-Youm