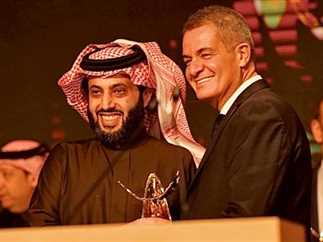 The Al-Ahly Club has donated gifts from Turki al-Sheikh to the Tahya Misr Fund, the spokesperson for the Tahya Misr Fund Mohamed Mokhtar announced.
The Tahya Misr Fund is currently working to reduce the financial burdens of school supplies on students and parents, with school bags provided free of charge by the fund in preparation for the new school year, Mokhtar said.
Mokhtar explained that the Tahya Misr Fund signed a cooperation protocol with Al-Ahly Club, upon a desire from Turki Al-Sheikh, to donate gifts that were given to Al-Ahly Club by Sheikh to the fund.
During a telephone interview with Ahmed Moussa on the "On My Responsibility" program broadcast on the Sada al-Balad channel, he added that on Wednesday and Thursday, fund representatives will be present in the governorates of Luxor and Matrouh, and exhibitions will be organized to provide new clothes for students of public universities.
Mokhtar added that one million pieces of clothing were provided, and 15,000 students were included on the fund's target lists, pointing out that these services are provided free of charge.
The Al-Ahly Club implemented the donor's desire to hand over these gifts to fund, according to a protocol drawn up in March 2021.