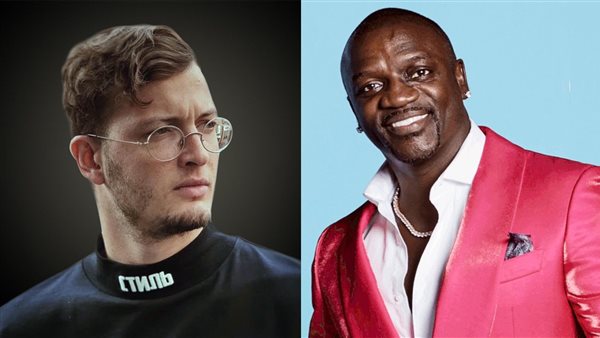 The world famous singer Akon will perform a concert in Egypt on September 30th, accompanied by the famous rapper Marwan Moussa, at al-Manara Arena.
The prices of tickets for Akon and Marwan Moussa's concert amounted to LE 1500 for the VIP, LE 1200 for golden category, and LE 800 for the regular category, which is the lowest ticket price for the awaited concert.
Akon is a famous American singer of Senegalese origin who has presented many successful songs over the course of his 49-year-old career.
Moussa released a new track called "Masafat" from the album Florida Dark Mode, through his official YouTube channel.
Last year, Moussa presented his most important video song alongside "Sheraton", which is "Tesla". In 2022, he has released four short albums, the most recent of which is "Florida Dark Mode". He also made one of the most beautiful movie badges in the track "Mkahrab" (electrified).
Moussa cooperated with veteran musician Hamid al-Shaeri for the first time in an attempt to link the nineties generation with rap songs and the current generation, which has achieved great success during the recent period.
Moussa performed a concert in August at the Zamalek Theater, in the presence of a large number of his fans, as crowding dominated the concert in an atmosphere of interaction with songs.