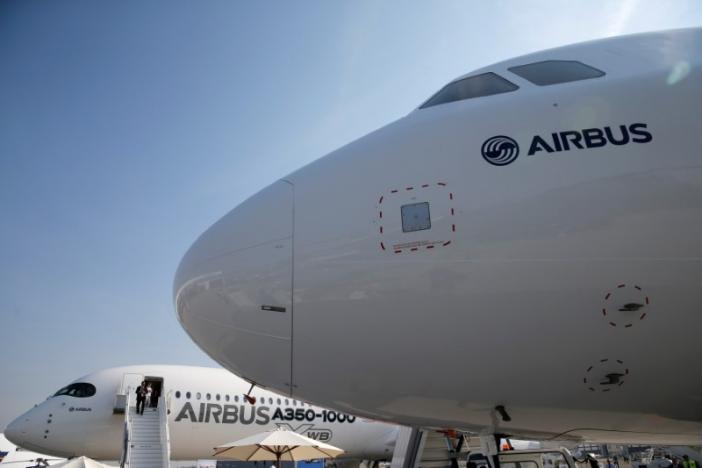 Airbus conceded defeat to rival Boeing in the race for new business at the Paris Airshow on Thursday, as a late haul of almost 100 aircraft failed to close a gap opened up by the launch of the American firm's new 737 model.
The European planemaker said it won 326 net new orders and commitments against its estimate of a comparable Boeing tally of 443, excluding conversions from other models to support the launch of the Boeing 737 MAX 10.
Airbus on Thursday signed deals with AirAsia, and privately-owned Iranian carriers Zagros Airlines and Iran Airtour.
As Airbus was unveiling its numbers, Boeing topped up its tally by announcing a firm order for 125 737 MAX 8 airplanes with an undisclosed customer and another deal with AerCap to convert 15 of its MAX 8 orders into the larger MAX 10.
"Is this a slower show than previous years? Yes, it is. Are we conceding that Boeing sold a few more airplanes than we did? Yes," Airbus sales chief John Leahy told a news conference.
Leahy said he had expected the new Boeing plane to make more of a splash. "We had expected they would have had a bigger launch on the 737 MAX 10, not quite as many conversions, more incremental orders."
While he did not expect the MAX 10 to be a viable competitor to the A321, Leahy said the Boeing plane's launch could result in price pressure. "They're clearly going to come after us on price."
The A321 is larger than any member of the 737 family, a gap that the MAX 10 is intended to close.
Boeing holds its end-of-show press conference at 1000 GMT.
Reporting by Tim Hepher and Victoria Bryan; Additional reporting by Andrea Shalal and Mike Stone; editing by David Clarke and John Stonestreet; Reuters