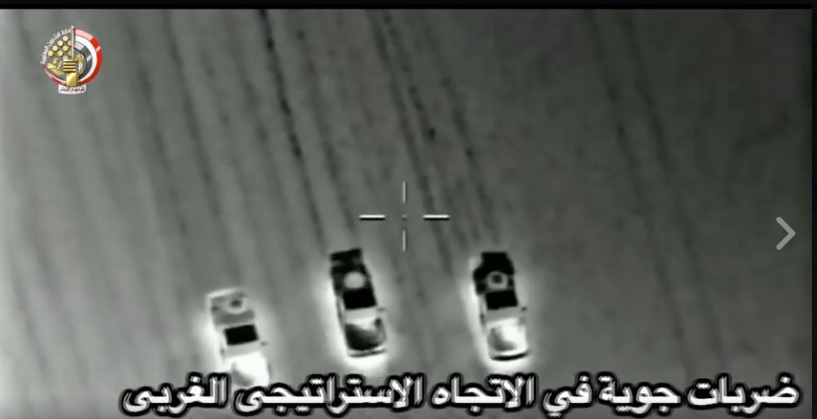 Egyptian Air Forces managed to destroy nine armed four-wheel vehicles, loaded with different weapons and explosives, Monday near Egypt's western borders. The vehicles were destructed following several air strikes.
According to a statement released from the official spokesperson of the Armed Forces, the air strikes were a response to intelligence that confirmed a militant gathering at the specified point.
The Air Forces surveyed the area for nearly two days and managed to spot nine vehicles loaded with weapons, after which, they began to shoot.
The army statement noted that Air Forces also managed to target a terrorist stationing point, with the help of the Second Field Army assigned to secure North Sinai. The stationing point has been used as a home base from which militants have launched attacks.
Since 2013, the Egyptian Armed forces and police have engaged in violent military confrontations in North Sinai with the 'Sinai Province' group, previously known as 'Ansar Byat El-Maqdus', before declaring affiliation with IS in 2014.
The ideology of the 'Sinai Province' group is based on the belief that army and police forces are 'apostates', who should be killed to pave the way for the establishment of the caliphate state in Egypt.
To eliminate these militants, the Egyptian army has launched intensive military sweeping operations under the 'Martyr Right' military campaign.