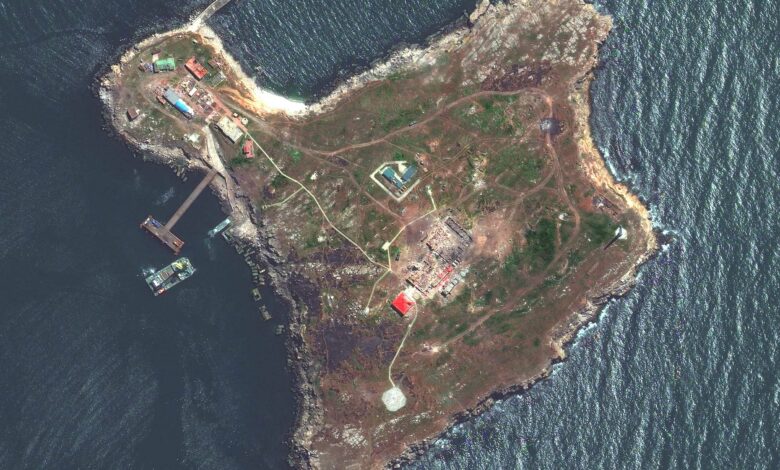 A pair of SU-27 Russian fighter jets tried to bomb Snake Island, known as Zmiinyi Ostriv in Ukrainian, according to the South Ukrainian Operational Command.
"The bombs fell into the sea, near the island," said the Operational Command. They did not give any other details.
The targeting of Snake Island is significant, as Russian forces had abandoned the island on June 30 following a Ukrainian offensive. The island, located in the Black Sea off Ukraine's southern coast, is widely seen as strategically important to the war as it grants access to the Danube River and its small inland ports to ships carrying Ukrainian grain.
There have been repeated airstrikes on the island since the Russians left, on July 2 and 7.
A pair of KA-52 helicopters also attacked the southern region of Kherson three times, with no casualties, the Operational Command said.
It added that the Russian Navy had regrouped its ranks, saying it had three missile ships and two submarines at sea that "pose a threat to the entire territory of Ukraine."