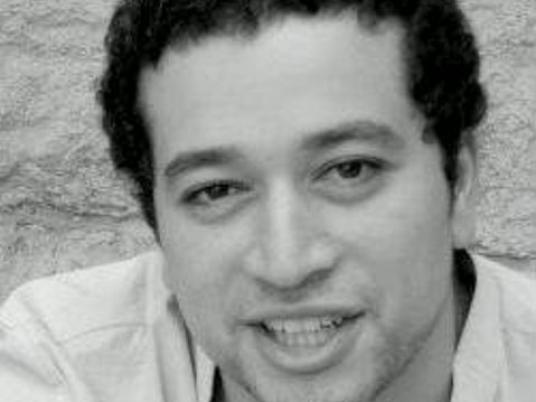 Ahmed Zahran is one of Egypt's leading solar energy experts. He is the chief executive officer and a co-founder of KarmSolar, one of the most prominent companies working in the renewable energy field in Egypt and the region.
Born in Cairo in 1980, Zahran recalls that his father offered him a windmill as a gift when he was 6 years old. By figuring out how it worked, he understood the concept of renewable energy for the first time.
During his studies, Zahran wasn't exposed to renewable energy at all, though he developed some interest in the field while at university.
"I wanted to work in the renewable energy field but I couldn't find any opportunity. Because there aren't many companies working in that field in Egypt and even the ones that exist are very small, it was very difficult for me to start a career in that," he says.
After getting his bachelor's degree in finance from the American University in Cairo and his master's degree from the University of London, Zahran started working for Shell, a fuel company he considers the exact opposite of a renewable energy company.
Two years later, he applied for a job at Shell London in their carbon emissions trading scheme department, established under the Kyoto protocol. Zahran realized while working on Shell projects that shifting from fossil fuels to solar energy is one of the best ways to reduce emissions.
This developed his passion and interest in the field of solar energy.
"I decided to work in the solar energy in Egypt, and I was hired by one of the few companies that used to work in that field. Unfortunately, the company had to shut down after the revolution. This gave me the motivation to start establishing KarmSolar Company with a group of my friends," he adds.
According to him, KarmSolar could make a big difference and add value to the field, as it creates its own models rather than relying on direct applications of existing models as other companies do.
"We are the first innovative company working in the solar energy sector in Egypt and the region. Our team came up with new, cheaper and competitive solutions, products and services for our clients," he asserts.
Zahran explains that one of the biggest innovations of the company is the high capacity off-grid solar water pumps that recover underground water from very deep wells for agricultural uses.
"Most of the agricultural and tourist expansion in Egypt is happening in off-grid locations in deserts away from power networks. Thus, it depends entirely on diesel, which causes a lot of problems," he says.
"In addition to reliability and security problems, the shortage of diesel that most of off-grid farms suffer from forces them to resort to the black market where they purchase the fuel for a much higher price," he adds.
Unlike diesel, the solar water pumps can provide an environmentally friendly, practical solution to the country's energy shortages. Replacing diesel with other energy sources can remove a big burden from the state's shoulders, as the diesel is highly subsidized and the government pays about 80 percent of its real price. The state also has to import some of its diesel to make up for the production gap.
KarmSolar's innovation won first place in the HCT-Wharton University Innovation Tournament in May, and second place in Harvard Business School's Business Plan Competition last month.
Zahran says the company is also developing a solar water desalination system to convert seawater into drinking water.
"We hope it will provide some future solutions for the water problems in the region," he notes.
According to Zahran, one of the main problems that face solar energy in Egypt is awareness, as people think it's very expensive and difficult to use.
"There is no market for solar energy in Egypt. The current used applications are very small, including some solar panels for mobile towers and households as well as some solar heaters. I think the market for large-scale and real industrial solar projects is about to start. I hope the number of solar Egyptian companies increases during the coming six years," he says.
Local universities are also ignoring renewable energy studies, he says, despite the fact that many universities around the world offer programs in the field.
"People who handle education in Egypt aren't well exposed to how things change worldwide. Until now, they believe in textbooks more than believing in the lab, so the students are always encouraged to memorize information instead of coming up with new ideas and getting their hands dirty with the work," he says.
His company is trying to contribute to the education gap by offering internships and training for solar engineers technicians.
Zahran explains that the government's of many European countries were supporting solar energy companies with tax breaks and by buying the energy they generated at high prices. However, this was not sustainable during the global economic downturn and when they lost support, many companies collapsed.
"I thank God for having a lazy government that doesn't provide any support or subsidy for solar projects," he says. "Surprisingly, this is good because it allows the market to grow depending on itself, which guarantees its sustainability. Companies should insist on working in the field because it is profitable in itself, not because they get subsidies," he says.
Zahran believes that shifting from fossil fuels to solar energy here requires adopting creative economic models that can allow the economy to make the most of the renewable energy. Though initial costs are lower with fossil fuels, since generators can be bought at low prices, over the longterm fuel costs are expensive. Solar energy is the opposite; though the initial cost of purchasing equipment is higher, there are no costs incurred later on.
"Thus, you have to find innovative ways to sell the product for your client without making him suffer. This can be achieved through providing financial packages or having a portfolio of users who can share the benefit of the same solar farm, which decreases the costs for all of them. Young people must learn that," he says.
Zahran's dream is to contribute to the creation of solar energy tools that enable Egyptians to expand the limited area they occupy from about six percent of the country's land to 25 percent in the next 50 years.
"The developmental approach I work on through KarmSolar is called 'disconnected development'," he says. "We're trying to find out innovative ways to develop societies away from the grid, mainly using renewable energy for achieving the same living standard you would get if it was connected to the grid."
This article is part of Egypt Independent's "Environmentalist Portrait" series, in which we profile inspiring "green" individuals from various fields who make a difference in a country with a precious yet extremely vulnerable environment. The professionals we present in this series are working on a daily basis to safeguard Egypt's various ecosystems and environmental importance.