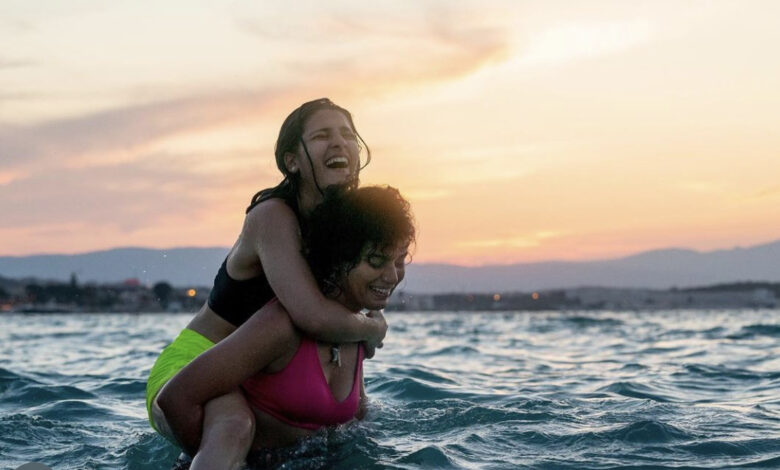 The Toronto International Film Festival page on Instagram announced the Egyptian film "The Swimmers", starring Ahmed Malik, will be shown at the festival.
The film tells the story of two Syrian refugees, Yusra and Sarah al-Mardini. It follows their journey while fleeing Syria due to the war in 2015 and from Turkey to Germany by sea, saving 20 refugees before the boat sank.
Sarah Mardini swam to the Greek shores and pulled the boat with her sister for three hours while the whole trip took 25 days.
They set off from Beirut passing by the Aegean Sea in Turkey before finally reaching Germany.
The film stars Lebanese sisters Manal and Natalie Issa, and includes actors from the Arab world such as Ahmed Malik, Kinda Alloush, Ali Suleiman, and James Krishna Floyd.
It is scheduled to be shown on Netflix at the end of 2022.
Malik participated in many films that were screened at international festivals, as well as short films shown at the Cairo International Film Festival.
Among his most important works are the "Tahqeeq" (An Investigation) series, which was shown on the Watch IT platform, starring Hoda al-Mufti and Cynthia Khalifa, the "Bimbo" series, starring Wegz, Sarah Abdel Rahman and Mufti and directed by Amr Salama, and "La Totfee al-Shams" (The Sun Does Not Extinguish), starring Mohamed Mamdouh, Gamila Awad and Mai al-Gheity.
Photo credit: Toronto International Film Festival page on Instagram.