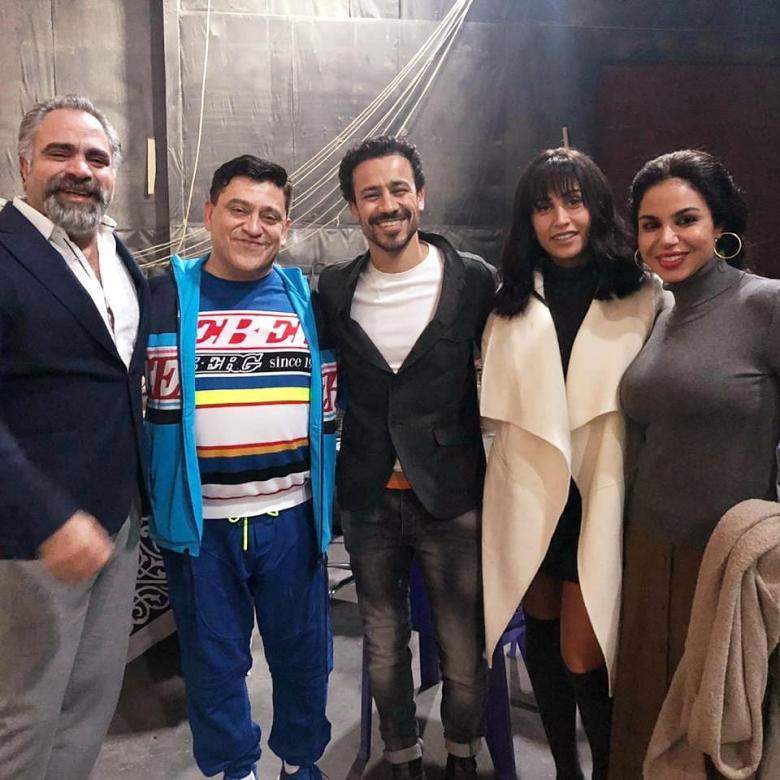 Egyptian actor Ahmed Dawood announced that he will costar alongside renowned Egyptian actress Dina El Sherbiny in the first-ever Egyptian 3D movie, "Rakam 13" (Number 13), according to an Instagram post by Dawood on Monday, December 16.
Scheduled to be screened in 2020, the movie's plot has not yet been revealed. Written, directed and produced by Wael Abdullah, the crew will also include Joumana Mourad, Arwa Gouda, Nisreen Amin, Mohamed Shaheen, and Mahmoud Hafez, among others.
Dawood and Sherbiny have collaborated previously in several TV and film projects, including "Grand Hotel," (2016), "Zay El Shams" (Like The Sun), and "Hepta: The Last Lecture" (2016).
The 3D movie is also set to be a comeback for Syrian actress Joumana Mourad, with her last film "Al Hafla" (The Party) having come out in 2013.
Dawood, meanwhile, is well-known for several works, including the "Wilad Rizk" (Sons of Rizk; 2015) three-part movie. He is expected to make appearances in the Kingdom of Satan series, which will star renowned Egyptian actress Ghada Adel, as well as "Asbah Europ" (Europe's ghosts), which is set to star Lebanese actress Haifa Wehbe.
El Sherbiny has scored a number of roles in various TV series, including "El MowatenX" (Citizen X; 2011), and "Malika," (2018), as well as in a number of films, such as "Kedbet Kol Youm" (A Lie for Everyday; 2016).
Photo credit: Nesreen Amin's Instagram account