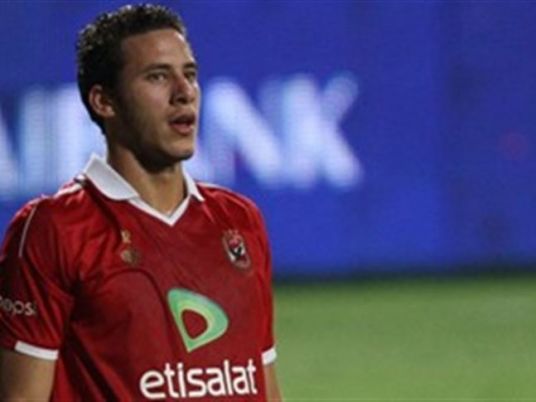 Footballer Ramadan Sobhy, who plays for Ahly Club, entered a dispute with examiners at the school where he is currently sitting his high school exams, after he insisted his bodyguards enter an exam hall with him.
The dispute escalated when Sobhy attempted to be accompanied into an exam with his bodyguards, requesting that they stay with him for the duration of the examination. The footballer is taking public high school exams this month at his school in the district of Kerdasa, Giza.
The argument involved the head of the school's examining committee, the invigilators, school security staff and the footballer's bodyguards.
Following the quarrel, Sobhy entered to take his exam unescorted. A report was filed and he was referred for investigations with the education department in Giza.
Sobhy is a popular yet controversial sports personality. In July, he stirred the anger of Zamalek Club fans during a football match between the two rival clubs, standing on the football to assert the dominance of Ahly in a match that ended 2-0 to Ahly.
Edited translation from Al-Masry Al-Youm