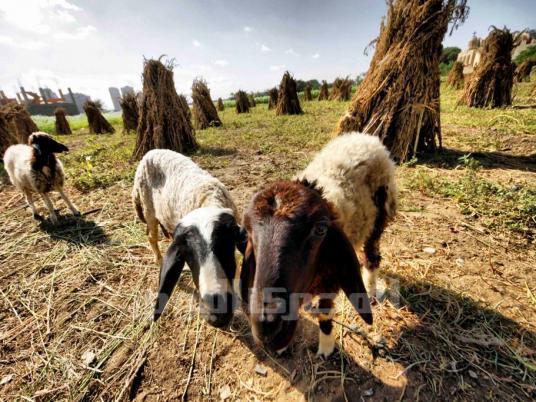 Egypt has imported 36,000 cattle and 30,000 camels from countries as diverse as Sudan, Brazil, Croatia and Australia in preparation for Eid al-Adha, according to Osama Selim, head of the General Authority for Veterinary Services at the Agriculture Ministry.
Additionally, four committees from the authority have traveled to Sudan and Ethiopia to import live animals for the holiday at the end of the month.
The ministry's production sector head Mahmoud Meslehy said that beef prices have reached LE48 per kilogram and lamb LE55 per kilogram, with live sheep and cows costing LE26 and LE 30 per kilogram, respectively.
Meslehy added that the production sector began Wednesday selling live sheep to the public. Eid al-Adha, the Muslim holiday celebrating sacrifice, begins late next week.
Edited translation from Al-Masry Al-Youm