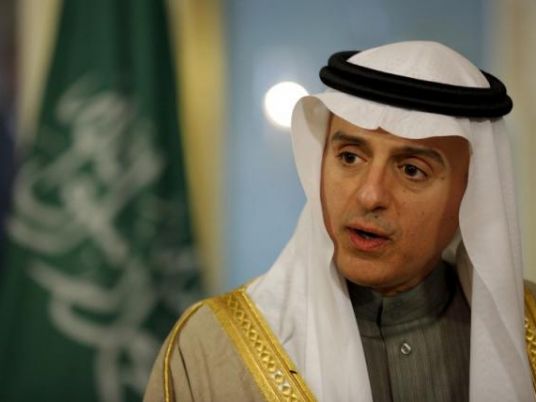 Saudia Arabia is reasserting support for a Palestinian state after US President Donald Trump said Mideast peace doesn't depend on a two-state solution to the Israeli-Palestinian conflict.
Speaking on Monday after talks with his Italian counterpart, Foreign Minister Adel al-Jubeir said: "You have a peace deal which essentially calls for a settlement based on two states living side by side in peace and security."
He added: "[A] Palestinian state with East Jerusalem as its capital, and the just settlement of refugees and just sharing water resources. This is the settlement that we believe is a fair and just settlement."
Trump said last week he could accept a two-state solution or a single-state arrangement if it is agreed upon by all sides. Administration officials later said the US absolutely supports a two-state solution.