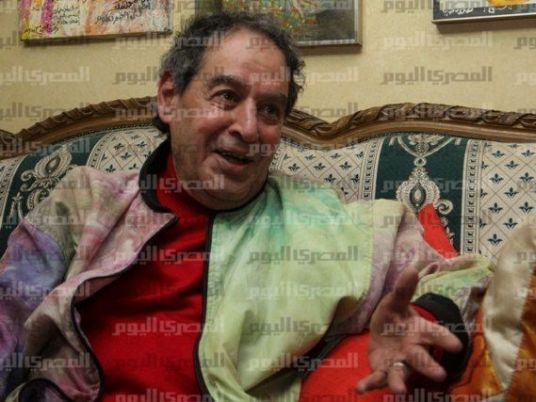 After 55 years of making poetry and lyrics with colors, Magdy Naguib, known as the colors' poet, is holding his first exhibition that he called "Colorful Poems" to display paintings that he painted in the last four years.
Some paintings reflect the state of the Egyptian people, others are drawn in the language of the children, which he adores most.
Famous pop singer Mohamed Mounir is attending the exhibition. Last time he and Naguib met was ten years ago.
"My paintings are poetic lyrics that everyone understands in his own way," he said.
Edited translation from Al-Masry Al-Youm