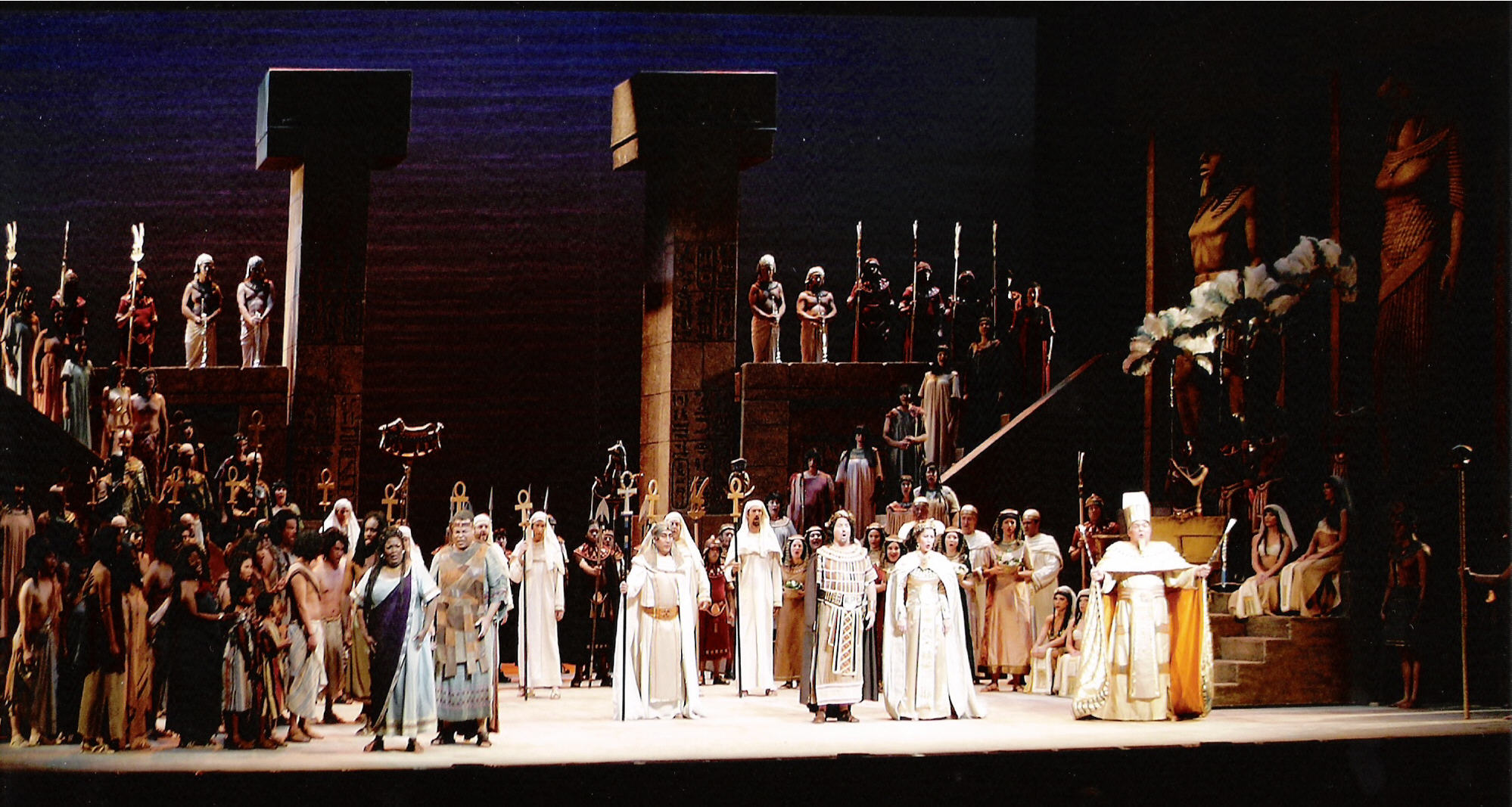 Luxor witnessed the return of Verdi's Opera Aida on Saturday after 22 years of absence, an event greatly awaited by opera enthusiasts from around the world, at the Mortuary Temple of Hatshepsut in Luxor.
The return of the Opera Aida to Luxor since its premiere at the same location at the end of 1997, is a message of peace and security from Egypt to all parts of the world, and a step towards making Opera Aida an annual event on the global tourism agenda.
The performance will be attended by a distinguished constellation of politicians, economists, tourism figures, artists, foreigners, ambassadors and some prominent Arab figures.
The Opera Aida in Luxor is classified as a Mega Event and is attended by 4,000 first class spectators, 60 percent of which are foreigners from abroad from Europe, Asia and Latin America, 25 percent of foreigners residing in Egypt, while 15 percent are Arab royalty and former Egyptians princes.
The occupancy in Luxor hotels reached 100 percent for the event.
The Director of the organizing committee of the event in Luxor, Gerges Abadir, explained that the entire site has been prepared for the international event to welcome guests coming to watch the special opera performance.
The organizing committee has carried out many promotional campaigns to market tickets abroad, he said, in London, New York, Madrid, Milan, Berlin, Dubai, Shanghai, to attract opera lovers to the event.
The performance will be directed by Michael Sturm, from Germany. The Academic Symphony Orchestra "INSO-Lviv" will be providing the orchestra for the performance, while the National Choir of Ukraine DUMKA will be the choir.
Written by the great Giuseppe Verdi, Aida Opera is a four-act-opera which follows the story of two star-crossed-lovers: Radames, a soon-to-be Egyptian army commander, and Aida, the Ethiopian slave of Princess Amneris, the King's daughter.
To complicate matters, as operas usually do, Princess Amneris is also in love with Radames.
The story escalates when Aida turns out to be the daughter of the Ethiopian king, who then fights Radames in battle. Their love is tested as Aida is forced to choose between her love for Radames and her sense of duty.
Khedive Ismail had commissioned the Italian musician Verdi to write the Opera Aida, which was shown during the opening ceremony of the Suez Canal in 1869. The opera premiered in Cairo in 1871 to a handful of distinguished members of society. It then went on to play in La Scala, Milan, Italy.
Edited translation from Al-Masry Al-Youm