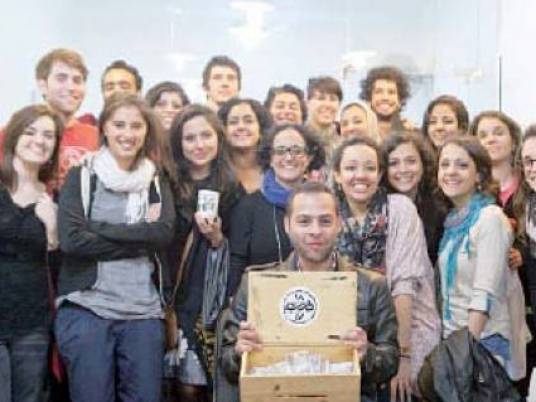 African Hands, a Nubian band, performed at Al-Sawy Culture Wheel on Wednesday evening.
African Hands, affiliated with the Nile Foundation for African Studies, combines African, Nubian and Sudanese cultures with the hope of creating a connection between Egyptian youth and other African cultures.
The idea of the band was formed when we asked ourselves how we could connect youth from across Africa and increase the understanding of different cultures, said African Hands founder Ahmed Fawzy.
"We met with the (Nile) Foundation and raised the idea and found many answers to our question," he said. "We decided to start immediately, [and] chose a name for the band."
Fawzy said the name symbolizes cooperation and connection between African countries.
The band includes 15 young men and women, he said.
Chairman of the Nile Foundation Mohamed Ezz Eddin said the foundation sponsored the band with the hope of integrating young people in international social work. He pointed out that the band in the coming days will organize several cultural seminars to support communication with other African countries.
The event at Sawy Culture Wheel included Nubian and Sudanese shows and art exhibitions.
Edited translation from Al-Masry Al-Youm