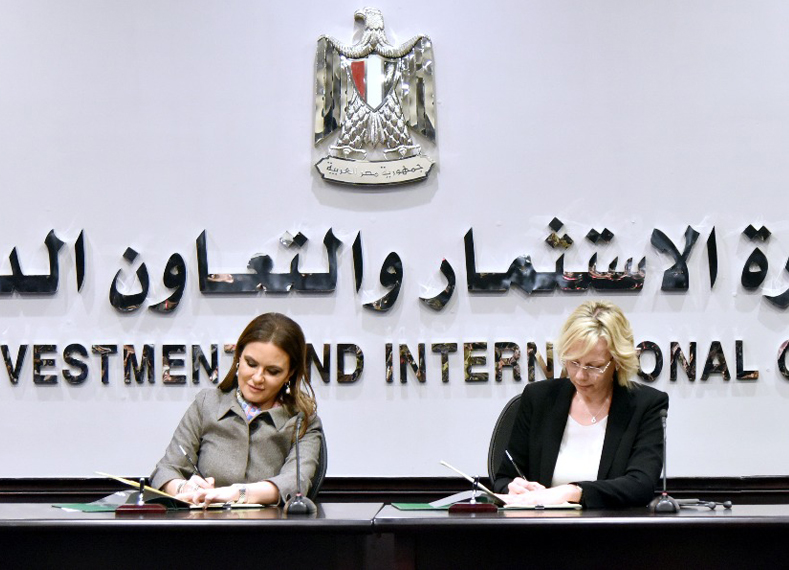 The African Development Bank (AfDB) in Egypt, in cooperation with the African Export-Import Bank (Afreximbank), will hold an annual forum for investment in Africa on Monday seeking to encourage investment opportunities within various fields, especially in light of the continent's technological transformation.
The forum is expected to be attended by the AfDB Regional Director in Egypt Malinne Blomberg, Minister of Investment and International Cooperation Sahar Nasr, the Afreximbank's Director in Egypt Ibrahim Sagna, the AfDB representative for investment sector Patrick McGee and the Egyptian Federation of Industries Chairman Mohamed al-Sewedy.
The forum will serve as a wide-ranging arena for both the private and government sector represented by ministries and institutions, and the private sector represented by businessmen and financiers expected to participate in projects at the national and private levels in Egypt and African countries, directly without intermediaries under the auspices of official and international donor institutions.
Cairo is a starting point and center for prospects of investment and development in North Africa and throughout the African continent, under its current chairmanship of the African Union. Egypt therefore will be the first stop in project presentation and discussions expected to be achieved at the regional level.
Edited translation from Al-Masry Al-Youm