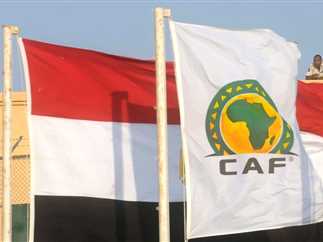 "The Africa Cup of Nations Championship is likely to attract around 50,000 tourists to Egypt in June 2019," Sports and Youth Minister Ashraf Sobhy affirmed during the higher meeting in charge of the organization of the Africa Cup of Nations 2019.
Believed to be followed by almost 2.1 billion people all over the world, Sobhy referred to the championship's foremost eminence economically and sportively.  Still, Sobhy asserted the big event's key role in reviving Egyptian tourism.
In the same vein, the sports minister reviewed the estimated budget assigned for hosting the Africa Cup of Nations in terms of matches broadcast as well as the stadium equipment. During the meeting, Sobhy briefed the attending ministers and organizers about all the ongoing procedures to develop the stadiums that will host the matches in Cairo, Port Said, Suez, Alexandria, Ismailia and El Salam.
Additionally, Sobhy articulated that Hassan Allam, Egypt's leading engineering company, will finish construction work at Port Said Stadium by the end of April, Alborsa News reported.
In like manner, President of the Confederation of African Football (CAF) Ahmed Ahmed voiced Egypt's capabilities to host huge international tournaments.
On the other hand, Prime Minister Mostafa Madbouli assigned the Tourism Ministry to set a comprehensive tourism program, especially for African players, guest, delegations and more.
Equally important, the minister of communications assured that all coverage desired by the African delegation, especially internet connections at stadiums, will be constantly obtainable.
Above all, the Prime Minister Madbouli emphasized providing a fully equipped healthcare system in anticipation of any injuries during the matches, in addition to the availability of enough ambulances.