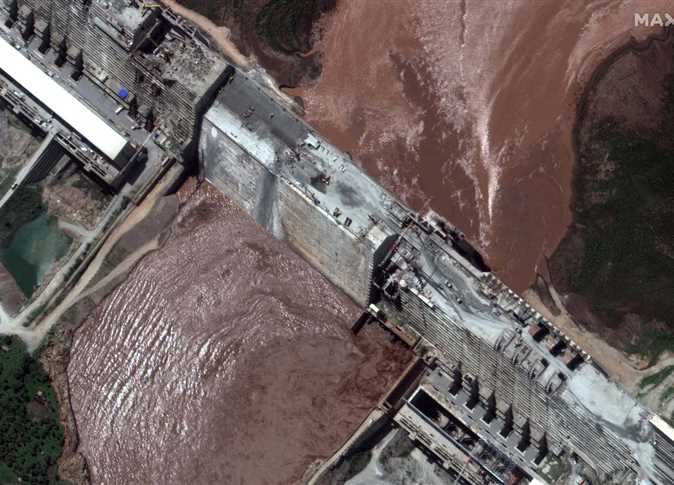 Egypt's Ministry of Irrigation and Water Resources announced Sunday that all countries participating in the Grand Ethiopian Renaissance Dam (GERD) negotiations will submit their final report on the current progress of the talks to South Africa on Friday.
The spokesperson for the Ministry, Mohamed al-Sebaie, explained that negotiations will continue on Monday, with Egypt, Ethiopia and Sudan having gathered all their proposals into one report.
During a phone-in with the TV show "Ala Massoulity" (By My Responsibility), Sebaie stated that a technical and legal member representing each country has been chosen to discuss the proposals during the remainder of the talks.
"We cannot say there has been progress or retreat in the negotiations," Sebaie said. "All that happened is the formulation of the proposals of the three countries."
Regarding the current year's flood levels, Sebaie said that there is a permanent committee in place to monitor the state of the river and its flooding.
He noted that flood rates during this August have been higher than last year.
"The flood rates will be higher than the average, and we have a plan to invest every drop of water," he assured.
The meetings of the second round of GERD negotiations began on July 27 under the auspices of the AU and in the presence of observers from the United States and the European Union, and experts of the African Union Commission. Its aim is to reach a binding agreement regarding the filling and operation of the dam. The meetings are based on the outcomes of an African Union presidential summit held on July 21.
Egypt and Ethiopia have been in multiple rounds of negotiations over the dam during the past nine years, all of which have failed to reach a final agreement. Egypt blames Ethiopia for the failure of negotiations.
Egypt, which relies considerably on fresh water from the Nile, has voiced fears that the GERD would negatively impact the country's water supply, especially in light of overpopulation fears, and has insisted that measures be put in place to protect downstream countries in case of drought during the dam's filling process.
Ethiopia, on the other hand, has stressed the importance of the project to bolstering its economy, where more than half of the population currently lives without access to electricity.