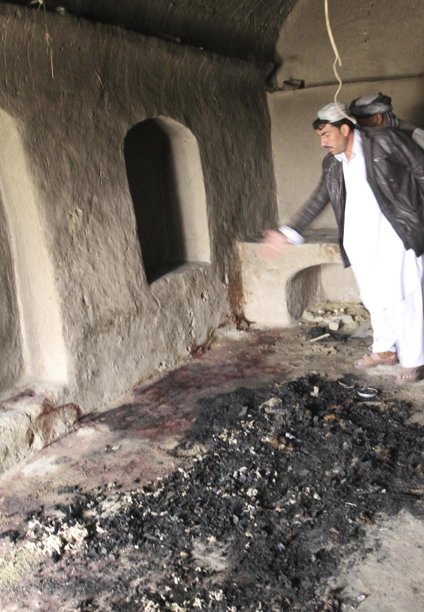 The text of a security pact between the United States and Afghanistan that sets out a military blueprint once Washington starts pulling out its troops after 2014 is unfinished a day before thousands of Afghan elders were due to start debating it.
Without the accord the United States has warned it could pull out all its troops at the end of 2014 and leave Afghan forces to fight alone against a Taliban-led insurgency.
Last-minute efforts to finalize the pact stalled on Tuesday by differences over whether President Barack Obama had agreed to issue a letter acknowledging US mistakes made during the 12-year war.
"The final language is not ready between the two governments," said Aimal Faizi, the Afghan president's spokesman, adding the US state department was right to say that work remained to be done.
The Afghan government said it received assurances that an Obama letter would be provided this week to a grand council of Afghan elders. But Susan Rice, Obama's national security adviser, insisted that such an offer – which would draw criticism from Republicans and anger American war veterans – is "not on the table."
It was the latest misunderstanding between the two governments, which have a long history of mistrust.
The security pact must be approved by the Loya Jirga, a gathering of Afghan tribal and political leaders that will meet in Kabul starting on Thursday.
If the two sides cannot agree on a pact, Afghan President Hamid Karzai has suggested submitting rival versions of the document for the elite group to decide on.
This has been met with anger and confusion by elders who have braved perilous journeys to the Afghan capital from remote and dangerous provinces for the meeting.
"Whatever is happening with the security pact is very confusing for us," said Abdul Hanan a senator from eastern Paktia province who will attend the jirga.
"It will be very difficult to vote for which drafts and which is for our benefit, we are all confused."
Another member from Ghazni province said the elders would vote on an Afghan version, but not an American one.
Security was tight in Kabul ahead of the traditional Afghan grand assembly convened to debate matters of national importance, following a suicide bomb attack outside the tent over the weekend.
A security pact would clear the way for a decision on how many troops to keep in Afghanistan.
US officials said during a meeting of NATO defense ministers in February that the alliance was considering keeping a residual force of 8,000 to 12,000 troops. The Obama administration has been discussing keeping 3,000 to 9,000 US troops as part of that.
Two years ago, Washington ended its military mission in Iraq with a similar "zero option" outcome that led to the withdrawal of all of its troops after the failure of talks.