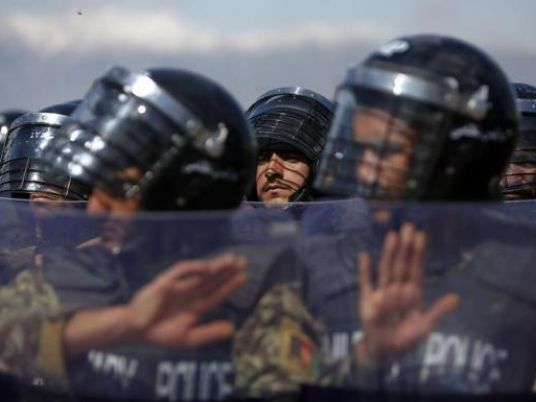 Afghanistan's presidential election last Saturday may have suffered a significant degree of fraud, the country's election complaints commission said, warning that all votes cast irregularly would be thrown out.
The final result is not expected for weeks as ballot boxes have to be returned to Kabul from distant corners of the insurgency-racked country, with some carried down from the mountains by mule.
"I want to say election fraud did take place and it might not have been a small amount," Abdul Satar Sadaat, the head of Afghanistan's Independent Election Complaints Commission, told a news conference on Wednesday.
Unless there is an outright winner with more than 50 percent of the vote, there will be run-off held between the two leading candidates at the end of May.
Early returns indicated the frontrunners were former foreign ministers Abdullah Abdullah, and Zalmay Rassoul, and former finance minister Ashraf Ghani, but it was too early to identify clear trends from results at a few polling stations in Kabul.
Whereas the 2009 election, which saw Hamid Karzai re-elected president for a second term, was marred by large scale ballot box stuffing, according to the National Democratic Institute, the latest poll has received even more complaints, though most referred to the behavior of election officials.
"The majority of complaints registered with us right now is about the election commission workers. We are investigating to get to the bottom of this – like who was working for who," Sadaat said.
The complaints commission said on Tuesday it had received over 3,000 reports of violations from last weekend's presidential election, with more expected as ballot boxes arrive from the provinces.
The leading candidates have all complained of fraud in the vote, which is meant to usher in Afghanistan's first democratic transfer of power, as Karzai was barred by the constitution from seeking a third term, and has to step down after more than 12 years as head of state.
The head of the body organizing the election said it would begin publishing results from provinces on Saturday and warned the public to ignore initial tallies until the final results were published.
"Those surveys have no credibility for the election commission," said Independent Election Commission chief, Ahmad Yousuf Nuristani.