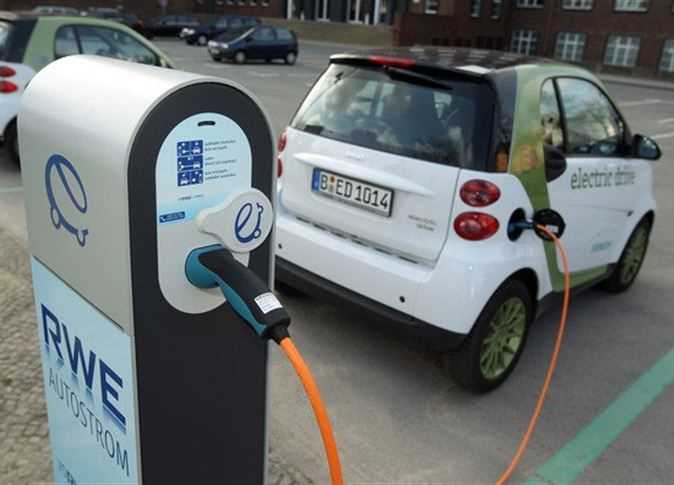 The electric car set to be put on the Egyptian market by the Ministry of Military Production this November will be affordable to the average citizen, according to the Chairperson of MUT Heavy equipment manufacturing company Michelle Knight.
Addressing concerns on how to charge these electric cars, Knight told Al-Watan newspaper that the type planned to launch in Egypt can be charged using a supply cable at home.
The price ranges for the electric cars go from LE78,000 to LE125,000, depending on the size of the car, Knight said. The speed of the car will reach 40 kilometers per hour, he said, noting that 200 cars will be launched this month.
In collaboration with China's Foton Company, the Egyptian Ministry of Military Production is set to produce affordable electric mini-cars (dubbed E-Motion cars), according to an official announcement by Egypt's Minister of Military Production Mohamed Al-Assar on Tuesday, October 29.
The ministry also celebrated a new project to manufacture electric buses in the country in partnership with China's Foton Motor.
The statement further announced that these cars are not qualified to be driven on normal Egyptian streets and are allowed only in compounds, hotels and resorts.
However, details regarding other versions of the electric cars that will be allowed on the streets is set to be announced later.
Egypt's President Abdel al-Sisi met with Minister of State for Military Production Mohamed al-Assar on October, where Assar presented results of the visit to China which saw the signing of a partnership agreement with Beijing to manufacture electric cars in Egypt and transfer Chinese technology to Cairo.
According to the Spokesperson for the President Bassam Rady, Assar explained that the Egyptian-Chinese partnership agreement contained the joint manufacturing of 2,000 buses within four years, followed by other stages of joint manufacturing for other types of electric vehicles in partnership with Egypt's Military Factory 200.