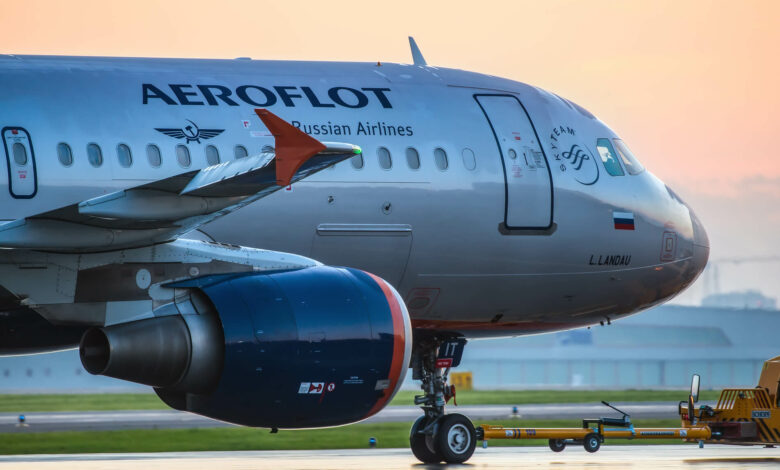 Aeroflot Russian airlines will resume its flights from Moscow to Hurghada and Sharm el-Sheikh airports, starting October 1.
Daily flights will conducted from Terminal C at Sheremetyevo Airport, after being halted in February due to the Russian-Ukrainian war.
The Russian Consul General in Hurghada, Viktor Voropaev, praised the resumption of direct flights by Aeroflot, which will increase the number of Russian tourists to Hurghada and Sharm el-Sheikh, despite the restrictions imposed by western countries on Russian air traffic.
Aeroflot flights will depart from the resort of Sochi on the Black Sea to Hurghada, starting from October 30, as the sale of airline tickets for direct regular flights from Sochi have been made available recently.
Flights from Sochi will be carried out by Russian airlines on locally-made Sukhoi Superjet 100 planes.
Operating schedules for flights at Hurghada International Airport in the Red Sea Governorate showed, on Tuesday, 70 regular and charter flights from various European airports carrying about 11,000 European tourists.
German tourists topped the list of European nationalities coming to Hurghada.