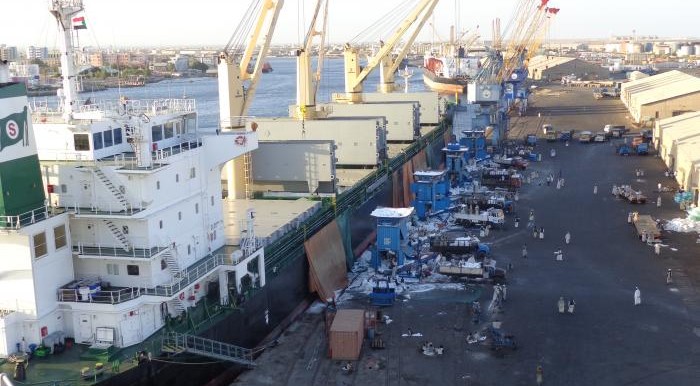 The head of the Egyptian Customs Authority Kamal Negm announced Sunday that an agreement has been reached with Sudan on all logistics measures necessary to use Egyptian ports, especially in Ain Sokhna and Suez, to export and import Sudanese products.
The agreement also includes the possibility of benefiting from all advantages offered by the special economic zone law, Negm added, provided that this usage fee is paid alongside providing waiting areas for exporting and importing Sudanese containers.
Negm pointed out that the customs procedures for Sudanese goods passing through through Egypt's transit systems includes examining the containers and fulfilling all rules of quarantine control for goods that may need to display items to control authorities.
He assured the Egypt is ready to end all procedures on transit goods, while providing all required guarantees until the Sudanese side finishes establishing its agreed-upon company.
Minister of Finance Mohamed Maait previewed the results of the joint meetings between Egyptian officials and some Sudanese businessmen, held at the Customs Authority, to discuss ways to enhance transit trade for Sudanese goods through Egyptian ports.
Maait said that helping Sudan solve its lack of trade flow due to goods accumulating from poor infrastructure at Port Sudan is essential.
And Sudan expressed its desire to cooperate with Egypt's ports to end all procedures for Sudanese exports and import and end all difficulties at Port Sudan, which would thereby strengthen transit trade with Egypt.