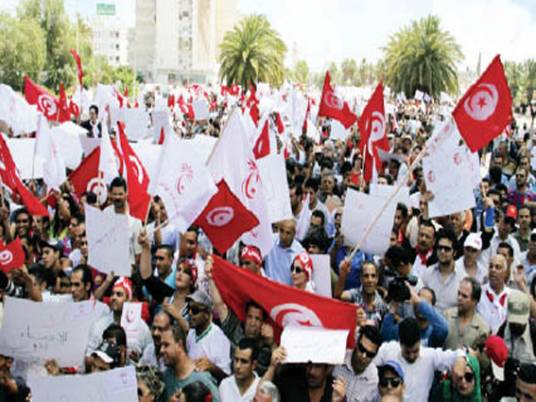 Hedi Ben Abbas, senior advisor to Tunisian President Moncef Marzouki, resigned
on Tuesday
amid growing political divisions in the North African country.
"Now I am free and can serve my country from a different position," Ben Abbas told Reuters.
Tunisia's political scene has become increasingly fractious since the
assassination of opposition member Mohamed Brahman last month.
The resignation comes two weeks after the resignation of Education Minister Salim al-Abyad in protest against the assassination. The series of departures threaten to throw the coalition government, led by the Islamic Renaissance Movement, into further confusion,
Tunisia's opposition is demanding the dissolution of the government and the formation of a salvation government headed by an independent to end the escalating crisis.