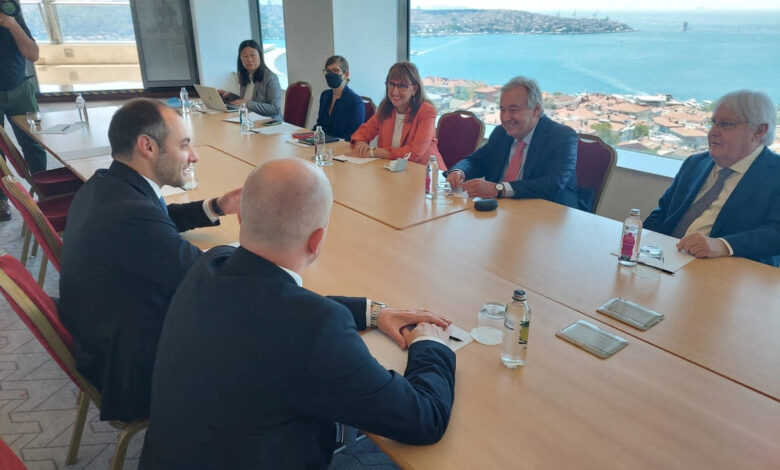 The Ukrainian government has warned Russia against provocations as the two countries are expected to sign a deal with the United Nations and Turkey that would facilitate the exports of grain.
"No transport escort by Russian ships and no presence of Russian representatives in our ports," Mykhailo Podolyak, adviser to the Ukrainian President's chief of staff tweeted on Friday. "In case of provocations, an immediate military response."
Podolyak also added that Ukraine was not signing an agreement with Russia, but with Turkey and the UN. He also said inspections of ships would be carried out in Ukrainian waters by joint groups, if necessary.