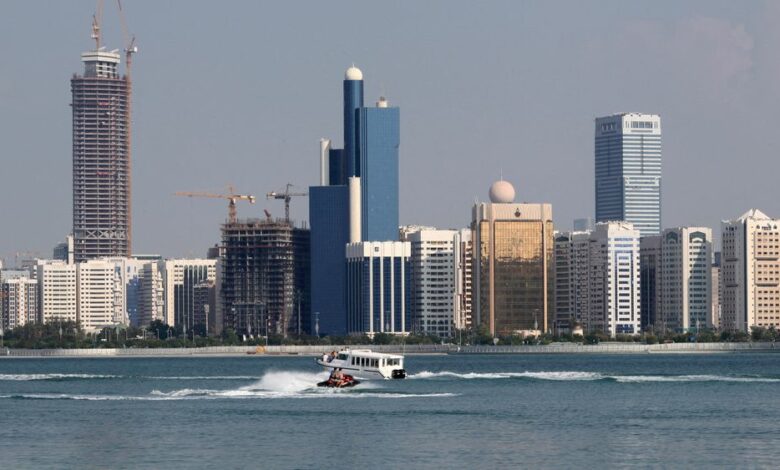 The Emirati ADNOC Distribution has completed procedures for acquiring half of the Total Energy fuel stations in Egypt, as part of its plan to expand regionally.
ADNOC Distribution – the arm of the Abu Dhabi National Oil Company in fuel trading and distribution – announced on Wednesday, February 15, that it had concluded the acquisition deal with Totalenergies Marketing Afrique SAS to acquire a 50 percent stake in Total Energy Marketing Egypt.
The deal, which was announced in July, is an important step in ADNOC's plans to expand and open new markets.
This is part of the Emirati company's ambitious strategy that focuses on fast-growing markets.
The completion of the deal represents the first official presence of the largest Emirati company in the fuel distribution and retail sector in the Egyptian market.
The deal is expected to boost ADNOC Distribution's earnings before deducting interest, tax and depreciation.
After the first year of completion of the acquisition (an increase of 6 percent on a 100 percent consolidation basis will take place).
The value of ADNOC Distribution's deal with Total Energy is approximately US$186 million, with an additional amount of $17.3 million, upon fulfillment of certain acquisition conditions.
Total Energy Egypt is one of the top four fuel retail companies in Egypt with a strong brand and track record of success.
ADNOC's partnership with Total Energy includes a diversified business portfolio in the field of refining and petrochemicals.
This includes 240 retail fuel stations, more than 100 retail stores, more than 250 oil change stations and car wash centers, wholesale fuel, aviation fuel and lubricant operations.
ADNOC plans to open service stations and provide state-of-the-art refueling and retail convenience stores, through a digitally enhanced shopping experience for customers in Egypt.
The Emirati company plans to introduce the concept of distinctive ADNOC Oasis stores to the Egyptian market, to provide customers with an incomparable shopping experience.
The acquisition includes the renovation of a number of service stations to comply with the standards of the ADNOC brand, in addition to the establishment of selected new sites in the future bearing its brand.
This will enhance the presence of the Emirati company in the Egyptian market.
The announcement follows ADNOC Distribution's strong performance in 2022, as the company opened 68 new service stations across the UAE and Saudi Arabia, recording EBITDA growth of AED3.52 billion ($0.96 billion), and a net profit of AED2.75 billion ($0.75 billion).
Badr Saeed al-Lamki, CEO of ADNOC Distribution, said: "We are excited with our move into a fast-growing market like Egypt which has a significant potential in fuel retail and mobility solutions.
To have TotalEnergies as our partners in Egypt offers great strength and stability and we look forward to working closely with them to foster potential growth opportunities across the region."
He also pointed out that the completion of this deal represents a milestone in ADNOC Distribution's plans to expand internationally, and confirms its ability to expand in promising international markets.
It will include binding  commitments to its smart growth strategy, especially since Egypt is the largest Arab country in terms of population.
For his part, Thierry Pflimlin, President Marketing and Services at TotalEnergies, said, "TotalEnergies is pleased to be joining forces with ADNOC Distribution in Egypt.
The rich experience of the leading fuel distributor in the UAE will bring substantial added value to TotalEnergies Marketing Egypt. We look forward to collaborating with ADNOC Distribution in its international growth strategy."