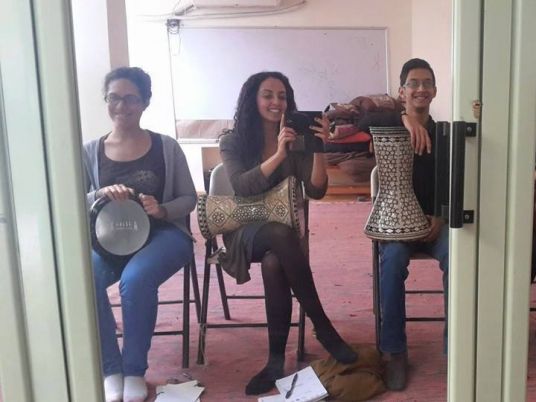 ADEF DECA (Arab Digital Expression Foundation, Digital Expression Community Area) announced via Facebook a three-month course in tabla drumming, which will continue for 3 months.
The 12-session course for beginners, taught by percussionist Wessam Mokhtar, will start on Friday 10 April and end on 10 July. The participants may qualify for higher levels after the end of the course.
Sessions will be held every Friday from 5 to 6:30 pm at ADEF headquarters in Moqattam. The course fee is LE300 per month.