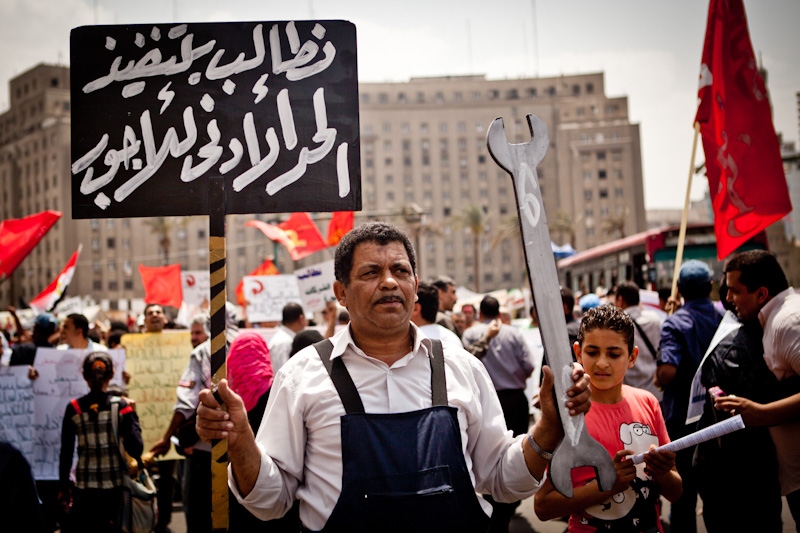 In Cairo's Tahrir Square, around 1,000 labor activists, workers and unionists celebrated Egypt's second Labor Day since the abdication of Hosni Mubarak. Turnout was low in comparison to last year's celebrations, which had included several thousand participants.
Labor Day events were also organized in Alexandria and a number of Nile Delta cities.
A number of workers' marches made their way to Parliament, where they put forth their unmet demands — including a new minimum and maximum wage, the issuing of a long anticipated law for trade union liberties, improved pension plans, full-time contracts for full-time work, and the overturning of the law criminalizing strikes.
Carrying banners, flags and placards, workers chanted, "Bread, freedom and social justice," "The (right to) strike is legitimate, when faced with poverty and hunger," and "Life is bitter, we demand independent unions," along with a host of chants against the Supreme Council of the Armed Forces.