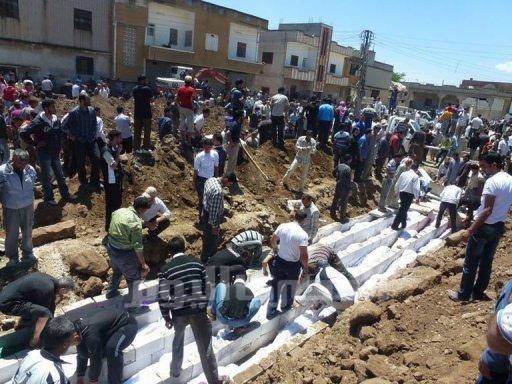 BEIRUT — Activists say Syrian troops are shelling the central Houla area where more than 100 people were massacred last week.
The Britain-based Syrian Observatory for Human Rights and the Local Coordination Committees activist groups say Thursday's shelling of Houla was mostly by heavy machine guns.
Both groups also say a young man was killed by sniper fire in Houla, a collection of poor farming villages in central Homs province.
Survivors of the Houla massacre blamed pro-regime gunmen for at least some of the carnage that left 108 people dead, many of them children and women.
The Syrian government denied its troops were behind the killings and blamed "armed terrorists."
In the wake of the massacre, the United States, Western and Asian nations expelled Syrian diplomats in protest.