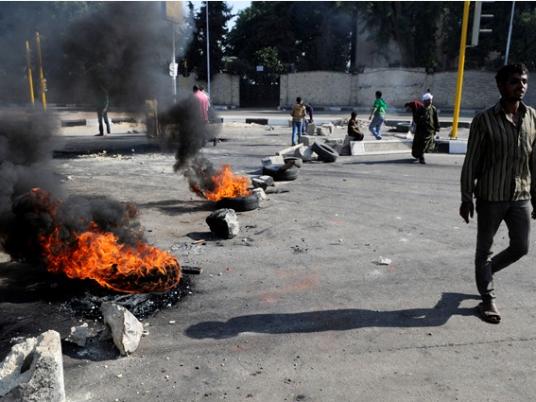 An activist group has called for a protest at Dar al-Qadaa al-Ali in downtown Cairo 14 January in solidarity with defendants in the Qursaya case, who are charged with assaulting Armed Forces personnel.
The No to Military Trials Campaign said in a statement Thursday that the date of the protest is meant to coincide with the final session of the trial in which the court will read the verdict.
The group added that the Armed Forces violated the law and ignored the 2010 ruling allowing the island's residents to use the land for their benefit.
On 18 November, military police arrested 25 civilians during an attempted forced eviction on the Nile island of Qursaya near Giza and hauled them before military prosecutors.
The prosecutors charged the civilians with assaulting the military and their property, despite a February 2010 court order granting the civilians the right to live and work on the island. The military trial began 2 December 2012.
Armed Forces Spokesperson Ahmed Mohamed Ali said last month that the island belongs to them and that they will firmly address violations of the law and curb "thuggery" at any cost.
Edited translation from Al-Masry Al-Youm