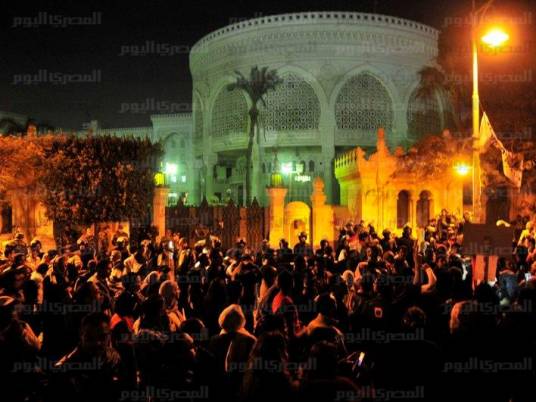 A number of activists and members of the "Al-Horreya Lel Gedaan" (Freedom for the Brave) group called upon social media users to blog about the Ettihadeya detainees next Friday and Saturday using designated hashtags.
The call was made on a Facebook event named "Freedom to Ettihadeya detainees arrested under the protest law."
The event page mentioned that a verdict will be issued on Sunday, 28 December against 23 protesters and activists who were arrested during a march to Ettihadeya Palace on 21 June to call for abolishing the current law regulating protests.
The defendants have been sentenced to three years in prison and fined LE10,000. The ruling was appealed and a verdict should be issued on Sunday.
Charges brought against the defendants included illegal assembly, possession of weapons, show of force, and sabotaging public and private property.
According to the event page, thugs and security forces attacked the march using glass bottles, sticks, and tear gas. The security then chased protesters and arrested more than 40 people. Some were released and 23 others remain in custody.
"These young men and women who are under 30 years old spent six months in prison under an unjust and unfair law that deprives citizens of their most basic rights, which is to express their opinion peacefully," read the event page.
Among detainees are Sanaa Seif, Yara Salam, Amr Morsy, Rania al-Sheikh, Bassam Mohamed, Salwa Mehrez, Amr Morsy, Nahed Sherief, Ahmed Oraby, Hanan Mostafa, and others, according to the event page.