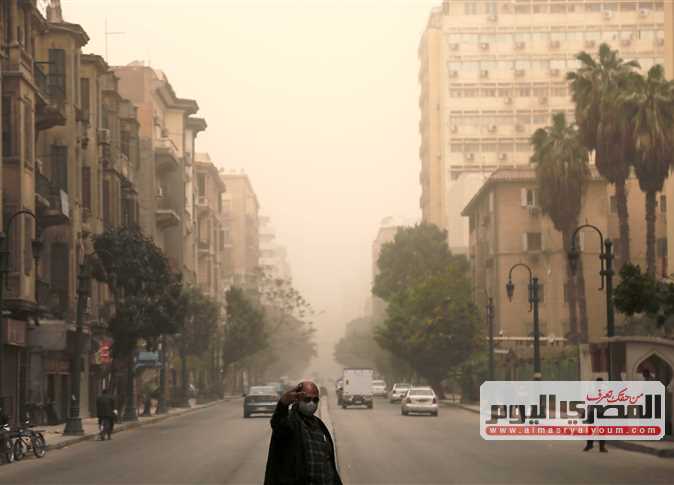 The Egyptian Meteorological Authority expects on Saturday, active winds in areas of Greater Cairo: the western coasts and South Sinai at intermittent periods.
Mist is predicted from 4 am to 8 am on highways and agricultural roads close to water channels.
This will lead to and from Cairo, Lower Egypt, the northern coasts, the Suez Canal cities, central Sinai and northern Upper Egypt.
Meteorologists expected a decrease in temperatures in the north, on Monday, March 21: the first day of spring, by values ​​ranging between 2C and 4C.
Cairo is expected to record 18C and 9C on Monday, while the northern coastal governorates, are expected to record 17C and 11C.
Meteorologists expected light rain to fall on areas of the northern coast and northern Lower Egypt at intermittent periods, on Monday and Tuesday.
Active winds are expected in areas of South Sinai and the south of the country at intermittent periods.
Manar Ghanem, a member of the Meteorological Authority's media center, warned of unstable weather during the current period where weather temperatures keep fluctuating between high and low.
Ghanem warned citizens not to wear summer clothes during the current period, predicting weather fluctuations to continue until June 20.
Ghanem stressed that the spring season witnesses sharp and rapid weather fluctuations.
One of the most prominent weather phenomena during spring is the gusty winds that cause high temperatures and rainfall depending on the pressure distributions.
Maximum temperatures predicted on Monday:
Greater Cairo 18C
Northern coasts 17C
South Sinai 24C
Northern Upper Egypt 23C
Southern Upper Egypt 32C
Edited translation from Al-Masry Al-Youm