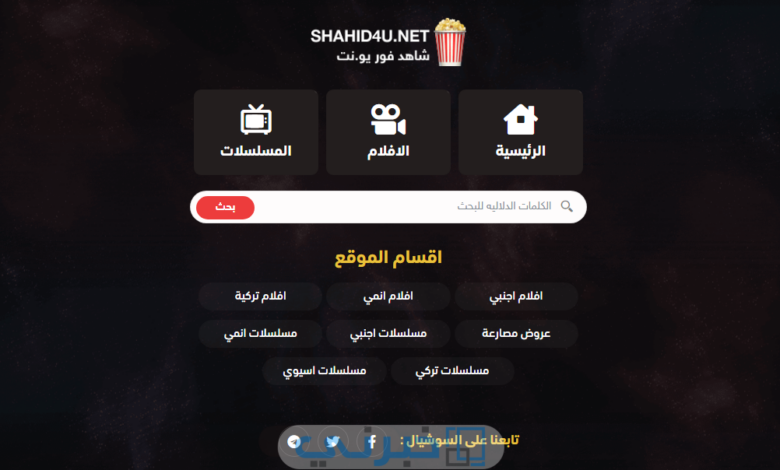 Anti-piracy coalition, the Alliance for Creativity and Entertainment, has worked alongside Egyptian authorities to successfully shut down 'Shahed4U' – the largest piracy website network in the Middle East-North Africa (MENA) region.
Since 2015, Shahed4U – based out of Alexandria and Cairo – have illegally streamed over 68,000 TV series and 18,700 film titles. It drew in over 155 million visits per month, coming from Egypt, Saudi Arabia, Algeria, Turkey, and Jordan.
Shahed4U's closure marks the latest victory against piracy in the region and follows the shutting down of 'Egybest' and MyCima, which together formed the top three piracy networks operating in the MENA and Arab world.
"This spate of unprecedented ACE actions in the MENA region underscores our ever-expanding global reach and our growing relationships with law enforcement and local industry around the world," said the Chairman and CEO of the Motion Picture Association and Chairman of ACE, Charles Rivkin.
"Developing and deepening these local and regional connections, while building on the MPA's decades of counter-piracy experience, is core to ACE's global goal of eradicating the illegal distribution of content and protecting the legal marketplace for content creators."
Networks OSN and MBC worked with the ACE to take-down Shahed4U.
OSN CEO, Joe Kawkabani, said that "The shutting down of these sites is a great step towards the protection of rights within the media industry and a key effort towards growing the creative ecosystem within the region and globally,"
And the Chief Commercial and Marketing Officer at Shahid, the largest Arabic streaming platform, Natasha Matos-Hemingway, hailed the victory.
"We're incredibly grateful to ACE and the Egyptian authorities for their dedication towards cracking down on piracy. This is a significant victory for content creators, studios, and production houses who work tirelessly to produce quality TV series and films. This latest action, along with the recent closures of Egybest and MyCima, demonstrates ACE's continued commitment to protecting the intellectual property rights of our producers," Hemingway said.
The Executive Vice President and Global Content Protection Chief of the MPA and Head of ACE Jan van Voorn expressed his gratitude towards the Egyptian authorities for their help in shuttering these piracy rings.
"With this latest action, ACE has delivered a tremendous blow to illegal operators and further reinforced our commitment to shutting down piracy operators worldwide," he said.
"The trendline is clear: We are making solid progress protecting the legal creative marketplace and sending a clear signal to large-scale piracy operators that your days are numbered."